About this Event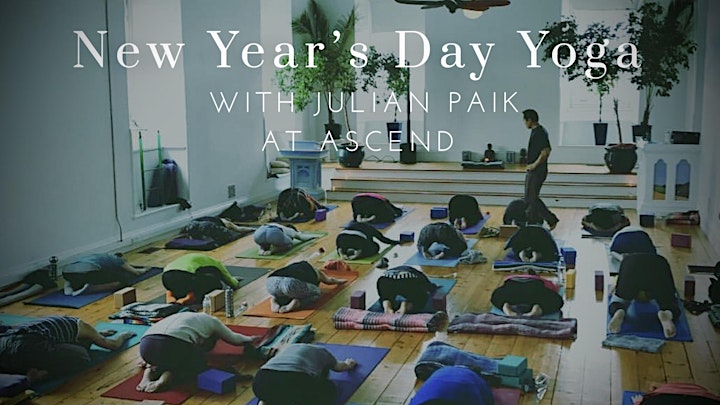 A New Year's Yoga Practice with Julian Paik:
PRANAYAMA ASANA MEDITATION
MIMOSAS TEA CAKE
Start the first day of the New Year bathed in the warm natural light of Ascend Studio on your yoga mat as you are guided through a full 90-minute practice of grounding pranayama and mobilizing asana, culminating in a deep meditation practice that will promote Clarity as you step into 2020.
Then stay to mingle with your community and have a Mimosa or some fresh brewed "clar-i-tea" made with Holy Basil and Mint and treat yourself to a celebratory slice of cake. Doesn't that sound sweet?