Description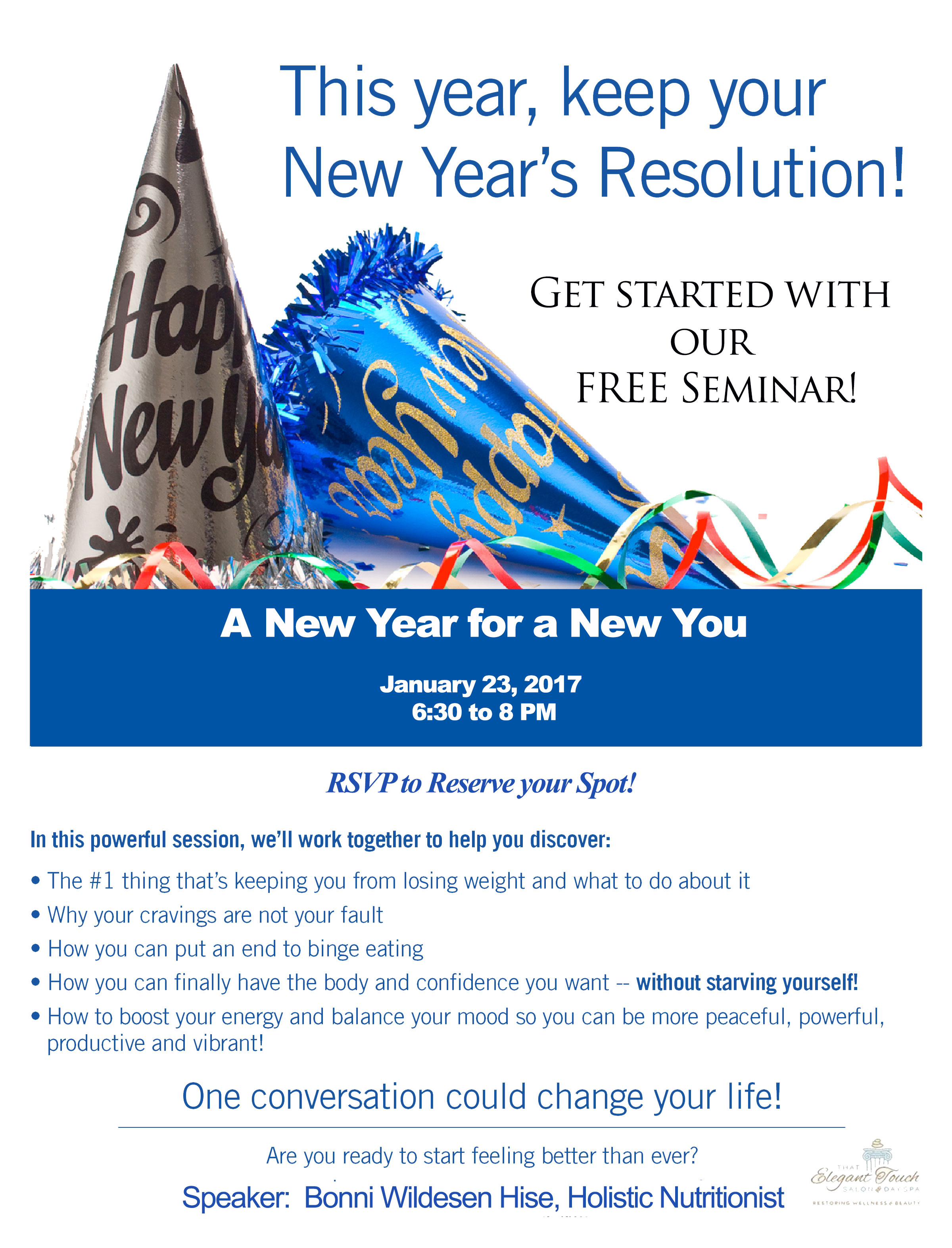 To be happy and healthy is in your hands, your head, and in your heart! How you treat yourself determines your health, and I believe that healing naturally for health is possible for everyone. Educating yourself about what and how to eat is the first step.
I'm convinced that what we feed our bodies helps us heal naturally even if you experience significantly low energy, headaches, colds, digestive dysfunctions, inflammation, or whatever manifestation your body's imbalance projects. In my experience, symptoms are designed to signal you that something is out of sync.
Our 2017 Wellness Education Series will teach you how to identify these symptoms and what to do about it. Our goal is to provide useful information and tools throughout the year to help you heal and be healthier from the inside out.
Join us at our first seminar of the year as we put the joy back into your health and eliminate stress. PLUS be among the first to hear what is next!
SPEAKER: Bonni Wildesen Hise, Holistic Nutritionist at That Elegant Touch Salon & Day Spa