"A New Twist on Art Collecting" & Tour at the Paul Robeson House & Museum
"A New Twist on Art Collecting" + Paul Robeson House & Museum Tour, as part of a Member Exchange with the Woodmere Art Museum
About this event
"A New Twist on Art Collecting" & Paul Robeson House & Museum Tour
Sunday, Oct. 17, 2021 | 2:00-3:00 p.m. | FREE
Lecturer: Sherry L. Howard, author, art collector, and Robeson House volunteer
As part of the Parlor Talks series, Robeson House volunteer Sherry L. Howard will offer a presentation and book signing for her new book ART WITH HEART: How I Built a Sweet Collection by Buying Cheap at Auction. Sherry has been collecting art at auctions for years. Her collection encompasses many artists from the Philadelphia region, including Samuel J. Brown, Julius Bloch, Columbus Knox, Moe Brooker and Ed Loper Sr. A chapter in the book features the work of Roland Ayers.
Tour of Paul Robeson House & Museum:
Visitors will be able to tour the exciting new exhibit Paul Robeson: His Movies, His Music, His Message. The exhibit tells the story of the accomplishments of Robeson's ancestors and Robeson himself - through photos and other memorabilia of his talents as a singer, movie and stage actor, and social activist. Robeson instilled courage and dignity in the songs he sang and the characters he portrayed. His rendition of "Ol' Man River" was sung with such heart that it became a message of defiance as well as his trademark song.
The presentation will also be available on Zoom, and you can register here:
https://us02web.zoom.us/meeting/register/tZErc-CtqTojH9KvPPZ87vji5fmOaTqB4BLC
After registering, you will receive a confirmation email containing information about joining the meeting.
COVID PROTOCOL: Masks must be worn inside the house.
---------------------------------------------
NOTE: The first part of the exchange, "Remembering Paul Robeson: Up Close and Personal," will be held at 2 pm. Oct. 9, 2021, at the Woodmere Art Museum. The program is a conversation between Vernoca L. Michael, former executive director of the Paul Robeson House & Museum, and Hildy Tow, the Robert L. McNeil, Jr. Curator of Education, Woodmere Art Museum. The conversation is inspired by a lithograph of Robeson by the artist Roland Ayers, on view in Woodmere's exhibition "Roland Ayers: The Calligraphy of Dreams."
To register for Remembering Paul Robeson, please go to:
https://www.tix.com/ticket-sales/woodmereartmuseum/6096/event/1235798
JAZZ CONCERT: Robeson House supporters are encouraged to stay for Woodmere's jazz concert at the museum's members' rate of $15/ticket (tickets are limited). The concert features vocalist Jackie Greggs who joins The Arpeggio Jazz Ensemble in a tribute to Al Green. To receive the discount, use this code: Robeson.
To purchase tickets for the "Tribute to Al Green" at 5pm or 7pm that night: https://www.tix.com/.../woodmereartmuseum/6096/event/1234300
NOTE: The registration process for Woodmere requires that you have a logon or create an account. If you already have an account, you will be asked for a password. If you have a problem creating an account, please call Joe Pompilii at Woodmere at 215-247-0476 or email jpompilii@woodmereartmuseum.org.
If you plan to attend the Oct. 9 Jazz Concert, please review Woodmere's Music Policy regarding its concerts: https://woodmereartmuseum.org/about/music-performance-policy.
WOODMERE'S COVID PROTOCOLS: The museum requires either proof of vaccination or a negative COVID test in the preceding 72 hours. While visitors can present this at the time they arrive, the museum is also encouraging those who are able to use Bindle, a free app that allows users to upload their information securely, and then simply scan a barcode when they arrive to expedite the check-in process. You can find more info at https://joinbindle.com/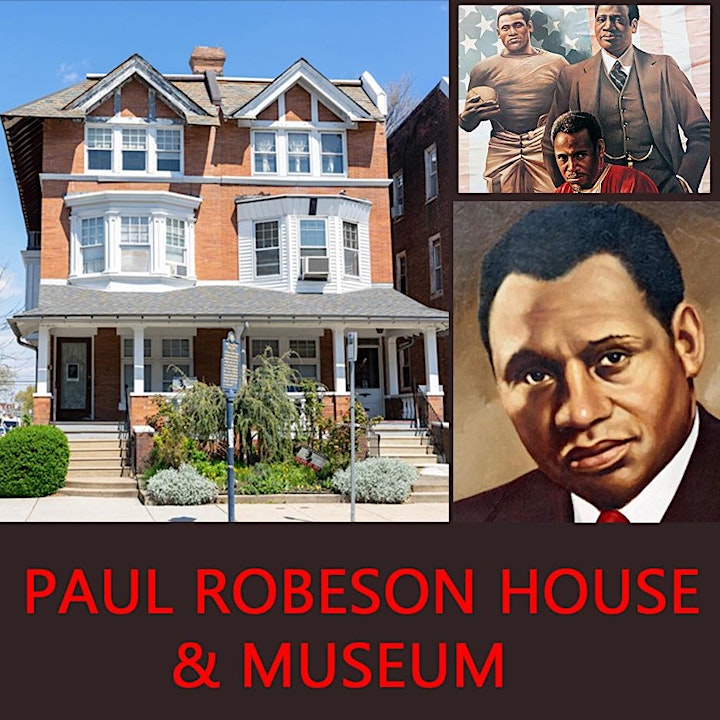 Organizer of "A New Twist on Art Collecting" & Tour at the Paul Robeson House & Museum
The West Philadelphia Cultural Alliance owns and operates the Paul Robeson House and Museum. The alliance was established in 1984 to "stimulate community participation in the arts by cultivating an interest in, understanding of, and appreciation for the arts in the greater Philadelphia region."