Description
We must have a clear vision of a better world and challenge the architecture of injustice that targets Black and Latinx women with particular harshness. Black and Latinx women know the meaning of struggle well; we also know how to build community towards transformational change. We have ideas and models and believe in community and movement driven solutions.

The panel discussion includes Akiba Solomon (Colorlines), Jacqueline Ebanks (Commission on Gender Equity, Mayor's Office), Farah Tanis (Black Women's Blueprint) and Cathy Albisa (National Economic Social Rights Initiative) on what a new social contract grounded in universal but equitable systems, democracy driven by community control, and human rights for Black and Latinx women would look like and what it would mean for our communities.
This event is hosted by Black Women's Blueprint and the National Economic Social Rights Initiative.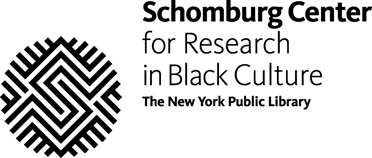 FIRST COME, FIRST SEATED
Events are free and open to all, but due to space constraints registration is requested. We generally overbook to ensure a full house. Registered guests are given priority check-in 15 to 30 minutes before start time. After the event starts all registered seats are released regardless of registration, so we recommend that you arrive early.

GUESTS
Please note that holding seats in the Langston Hughes Auditorium is strictly prohibited and there is no food or drinks allowed anywhere in the Schomburg Center.
AUDIO/VIDEO RECORDING
Programs are photographed and recorded by the Schomburg Center. Attending this event indicates your consent to being filmed/photographed and your consent to the use of your recorded image for any all purposes of the New York Public Library.
PRESS
Please send all press inquiries (photo, video, interviews, audio-recording, etc) at least 24-hours before the day of the program to Ayofemi Kirby at ayofemikirby@nypl.org.

Please note that professional photography and video recordings are prohibited without expressed consent.