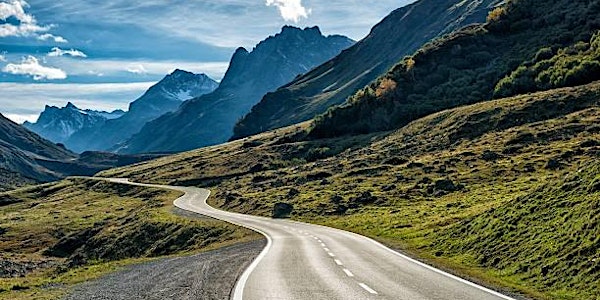 A New Road to Funding Racial Justice and Equity
Join us for a conversation with three leaders from organizations that are advancing racial equity and justice in a new way.
About this event
Let's talk about building powerful, resilient nonprofits that advance racial justice and equity in the US today.
You're invited to a discussion with three leaders from leading organizations that are advancing racial equity and justice in a new way. These organizations are working to empower nonprofits serving Latinx, African American, and Native American communities across the US through innovative methods of fundraising.
Come learn about this new movement. Our discussion, hosted by Gara LaMarche will cover many areas of this unique topic including:
How does the fundraising community currently approach these communities?
How do we advance philanthropy in each community?
How is this approach different from current foundation funding models?
What does powerful fundraising mean to nonprofits focused on advancing racial justice and equity?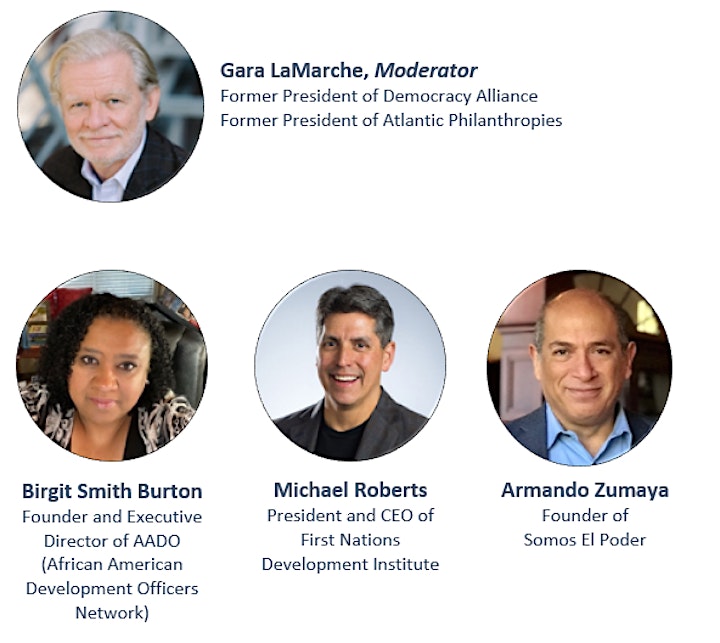 Gara LaMarche is a longtime advocate for human rights and social justice. He is a Senior Fellow at the Colin Powell School of Civic and Global Leadership at City College of the City University of New York, Senior Adviser to The Raben Group, and Senior Fellow at Encore.org, as well as a consultant to a number of human rights and social justice organizations and leaders.
Armando Zumaya has been in fundraising for 36 years in a variety of roles that have given him a unique perspective on all aspects of development offices, fundraising culture and Latinx in the US nonprofit world. He founded Somos El Poder because of his experiences of his long career in development, his success in teaching fundraising and a deep pride in his Chicano heritage.
Birgit Smith Burton is the Executive Director of AADO, the African American Development Officers Network, which she founded at Georgia Tech in 1998 to provide professional development, education, employment support, mentorship, and networking opportunities for African American fundraisers.
Michael Roberts is the President and CEO of First Nations Development Institute, a position he was appointed to in 2005 after having served as a Research Officer and Chief Operating Officer for the organization from 1992 to 1997 and returning to First Nations in 2002.