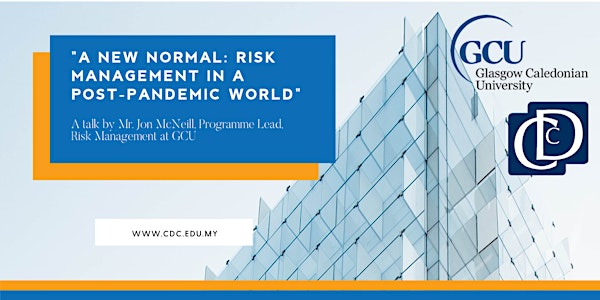 A New Normal - Risk Management in a Post-Pandemic World
Join Mr Jon McNeill of GCU, Scotland sharing insights on Risk Management in a post-pandemic world.
About this event
About the speaker
Jon McNeill is the Programme Leader of MSc Risk Management at Glasgow Caledonian University (GCU). He has published on the topic of insurance, and his PhD research focuses on decision-making under risk and uncertainty. Its core focus centres on better understanding decision-making with opportunistic intent and how this creates risk for key public services which underpin stable societies and economic growth.
Jon is extremely passionate about high quality teaching and delivering an excellent student experience. He lectures in the areas of insurance, crisis management and risk in international business.