Description
Come Join us at one of our Daily Open Houses to see if ASA is the right choice for you...
YOU HAVE QUESTIONS, WE HAVE ANSWERS:
Can I go to college for free?

How can I work and go to school?

How can I be a parent and earn a degree?

What if I don't meet the admissions requirements?

What if I don't have my GED?

Do you provide transportation?

How can I transfer/change of status to ASA?

How can I apply for Scholarships?

How can I help a family member to study in the USA?

What types of internships/job placements are available?

What additional academic services are offered to students (tutoring, career counseling, study skills workshops)?

What athletic events are popular on campus?

and more...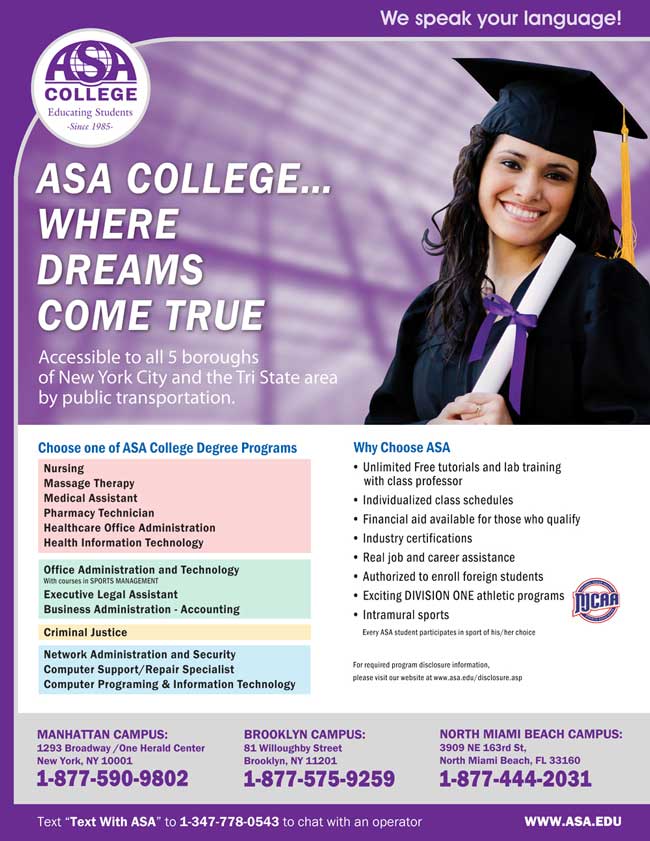 Date and Time
Location
ASA College - Manhattan Campus
105 West 33rd Street
4th Floor Admissions
New York, NY 10001