Description
About the Speaker

Vit Goncharuk, CEO at Augmented Pixels
Vit has practical background in applied math, software engineering, and business administration.
In 2016 Vit was honored to be a mentor and a judge at NASA(USA) Space Race project and was also asked to report in front of the board of directors of National Academy of Sciences (USA) about the long-term impact of Artificial Intelligence in several industries.

---
A New Kind of "Google Maps"- RobotX Meetup No.29
Join our new RobotX Meetup to explore A New Kind of "Google Maps"by Vit Goncharuk, CEO at Augmented Pixels. Be ready to learn, exchange views, connect with a cross section of powerful thought leaders and industry peers.
Learn

Augmented Pixels. Creates a world where drones and robots can see and navigate as humans do.
3D SLAM cloud maps. It is possible to create maps with the accuracy of 1-2 centimeters and provide autonomous behavior of drones and robots using SLAM.
What kind of sensors and technologies can re

place GPS satellites and ensure the accuracy of 1–2 centimeters indoor and outdoor?

What will happen next and how will SLAM technologies and sensors develop?
Connect

Think problem solving in real-time.
Give advice, share experiences, develop ideas, get tips, and interact.
Expert facilitated discussion.
Network with business leaders, technology experts, investors and industry peers.
---
Agenda
6:00~6:30 PM Registration, Food & Drinks
7:30~8:00 PM Q&A
8:00~8:30 PM After Event Networking
---


Interested in RobotX Annual Membership ? Get Your Annual Tickets & Join Our Vibrant Community
Member Benefits
Complimentary access to our full event schedule. We meet once every two weeks to network & discuss innovations .(Totally 26 times per year)
Happy Hour, Foods & Drink

Featuring robotics, artificial intelligence, 3D printing, wearables, IoT, smart devices, and more.


Unite geeks, startups, investors, and executives to explore cross-border opportunities.
Local Industry's leading companies for keynotes, collaborations and business services
Upcoming Event Schedule
05.02 Topic: Intelligent Driving of FF, David Wang, Sr.R&D Manager of System Architecture at Faraday Future
05.16 Topic: Build Your Cognitive Business with IBM Watson, Michael Ludden, Program Director & Senior Product Manager, IBM Watson
06.13 Topic: Tensorflow: Machine Learning for Everyone, Xiaobing Liu, Senior Software Engineer at Google Brain
07.11 Topic: Cloudsight's Visual Cognition:High Quality Understanding of Images Within Seconds, Brad Folkens, CTO & Co-Founder, Cloudsight
07.25 Topic: From WebSockets to WiSH (web in strict HTTP), Wenbo Zhu, Tech Leader/Mgr (Infrastructure Networking), Google
08.08 Topic: ABB Ventures + Robotics, Grant Allen, Partner, ABB Venture
08.22 Topic: Qihoo360 Lab,The Best Smart Hardware Ecosystem, Shu Cao, Chief engineer, Qihoo 360
Keep Updating and More...
---
Our Past Speakers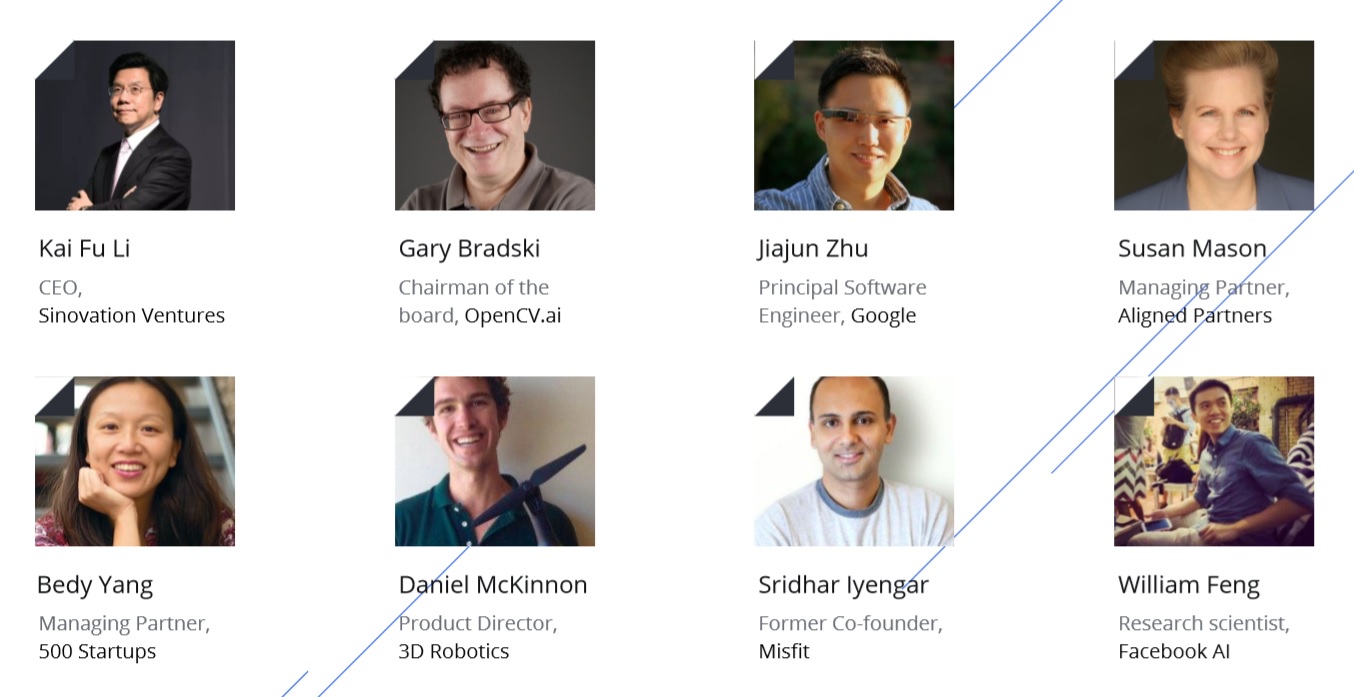 Partners

Media Partners