Description
Learn how Google & Intel are leveraging the latest in neuroscience to
· solve design problems months earlier
· dive deep into uninterrupted collaborative effort
· transform thrash and frustration into energetic ease and insight
· boost creativity in stressful work environments
Join us for this experiential workshop exploring the intersection of emotional intelligence, mindfulness and creativity.
Did you know?
· Denying difficulty inhibits brain function required for innovation
· Embracing the unpleasant frees up the brain for creative problem solving
· There are specific techniques to circumvent lower brain function to optimize professional performance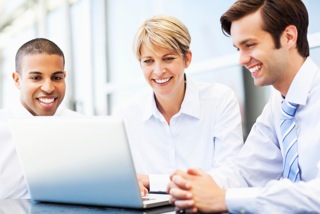 Whether managing people, building a product or winning new clients, technical professionals are discovering that skillfully channeling stress and negative emotion leads to a more creative outcome.
Check-in at 1:30 & Workshop Starts at 2:00
Organizer of A New Approach to Innovation & Agility: Processing Emotion
About the Presenters:
Jackie Barretta
•       Award winning author on creating innovative teams
•       Former Chief Information Officer of Con-way, Inc.
•       Recipient of numerous IT industry awards for innovation
•       President of Oregon Organization Development Network
Suzanne Bigelow
•       Professional Mind Body Educator 20+ years
•       Level II Integrative Restoration® Instructor
•       Principal Optimal Mindset, Corporate Mindfulness Consulting
•      Founder Live Long and Love It,  Private Yoga Therapy