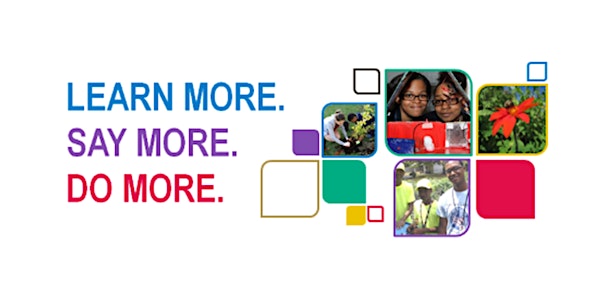 A neighborhood workshop on health, community & climate action
When and where
Location
Multiple Cleveland Neighborhood Locations
Description
Join the City of Cleveland, Cleveland Neighborhood Progress and ioby (in our back yards) for a series of 10 workshops in 10 CLE Neighborhoods from Dec 2017-April 2018!
PLEASE SEE THE SCHEDULE OF DATES BELOW TO REGISTER FOR THE NEIGHBORHOOD NEAR YOU (Note: Some workshops are still being scheduled. Check back for more dates to come!)


LEARN MORE
about how climate action can improve your health, quality of life and community.
•
Increase access to healthy, local food
•
Reduce air pollution, which can lead to asthma
•
Improve access to transportation options and jobs
•
Decrease monthly utility costs and risk for flooding and storm damage
SAY MORE
about issues affecting you and your neighborhood.
•
Provide input on the Cleveland Climate Action Plan
•
Work with your neighbors to turn issues into ideas & opportunities


DO MORE
to develop climate action projects that have a positive impact on your life and community.
Save the weather for small talk.
Say something BIG with climate action.


RSVP b

y phone: 216-664-3972 or Eventbrite



Refreshments provided and children are welcome!
Workshop Schedule (Dec 2017-April 2018):
Workshop #1: Hough
Workshop #2: Collinwood
Workshop #3: Detroit Shoreway
Workshop #4: Glenville

Workshop #5 (TBD): February 2018
Workshop #6 (TBD): February 2018

Workshop #7: Lee-Harvard
Workshop #8: Slavic Village

Workshop #9 (TBD): April 2018
Workshop #10 (TBD): April 2018