A Needs-Based Toolkit to Advance Workforce Integration Readiness

Friday, July 26, 2019 from 12:15 PM to 1:30 PM (EDT)
Event Details
Faces and Places of Peer Support | Webinar Series
July Webinar: A Needs-Based Toolkit to Advance Workforce Integration Readiness.
Presented by Aviva Cohen, LMSW, Coordinator, NYC Peer and Community Health Worker Workforce Consortium

What You Will Learn from This Webinar



Toolkit Background
Informed by extensive information gathering, the needs-based toolkit from the NYC Peer and Community Health Workforce Consortium includes nine organizational categories of practice that plan for, respect, and advance opportunities for peers and community health workers to meaningfully and uniquely contribute to the support of service recipients

.
How the Toolkit Works
An online self-assessment of organizational readiness measures how current practices at your organizations align with the identified practice domains. After completion of the self-assessment, the toolkit will immediately appear. The toolkit is customized, as it comprises contents that are automatically selected according to responses.
Try Out the Toolkit!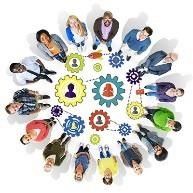 Access the toolkit here:  
https://www1.nyc.gov/site/doh/providers/resources/supporting-peers-and-community-health-workers-in-their-roles.page
Registration closes at 9 am on Friday, July 26. 
---

If you have questions about registration, this series, or other initiatives of the Virtual Community, send email to: academy.virtual.community@gmail.com.
To learn more about the online Academy of Peer Services
     go to: http://www.academyofpeerservices.org
To learn more about the Virtual Commuinty go to:https://aps-community.org/
Save This Event
Organizer

The Virtual Community and online, on-demand training and testing services provided by the Academy of Peer Services are a joint project of the New York Association of Psychiatric Rehabilitation Services (NYAPRS) and Rutgers University. These services are free of charge through funding by the New York State Office of Mental Health.