A National Conversation on Religion and Disaffiliation in America
Description
A National Conversation on Religion and Disaffiliation in America
Join us for a wide-ranging conversation that explores and unpacks the role of religion in culture and the rapidly growing trend of religious disaffiliation in America. An evening of open and candid interfaith and humanist conversation moderated by Minnesota Public Radio's award-winning host, Kerri Miller. Engage with others in a thoughtful exchange of ideas that spans sociological perspective, interfaith activism, and personal narrative. We'll entertain and examine expansive ideas about community, connectedness, the common good, and meaning-making in modern America.
We are especially interested in diverse voices of young adults whose stories help illuminate the changing ways we seek meaning and work to create a culture of common good in a society where religious affiliation is declining and new forms of social engagement are rising.
This is a live-recorded event that will air on Minnesota Public Radio and its affiliates (@KerriMPR) and produced for web channels of Saint Mary's Press Research Group.
Sponsored by the Saint Mary's Press Vision Fund, and by a generous gift from Christian Brothers Services, Inc., a provider of health coverage, retirement services and risk management.
Limited tickets available. Reserve your seat for this thoughtful, interfaith and human conversation today.
Join the conversation!

Panelists
Josh Packard, PhD., sociologist, professor and researcher at the University of Northern Colorado, serves as the Executive Director of the Social Research Lab, and the CEO of The Packard Group, a strategic innovation consulting firm. Josh's research has appeared in numerous academic and trade publications, and his recent book Church Refugees: Sociologists reveal why people are DONE with church but not their faith (Group Publishing) explores how religion drives people away from church, but not from God. @DeChurchAmerica.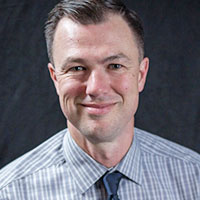 Jenan Mojahir, Leadership Curriculum Consultant for Interfaith Youth Core in Chicago, Illinois has led skills-based trainings on interfaith service and cooperation both in the United States and around the world. She has spoken widely on issues of disaffiliation and works among various churches and faith traditions to help build understanding, and to articulate the issues relevant to the lives of youth and young adults today. She is a committed Muslim, and is deeply inspired by the Quran and teachings of the Prophet Muhammad to build a world where we can live together in equal dignity and mutual harmony. @JenanMohajir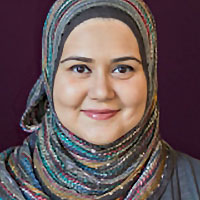 Beatriz Mendivil, having been born into and raised in a devout Catholic family, now finds the higher-power in that which she loves the most; nature, her dogs, her family and her partner. Her belief that life has a funny way of guiding our hearts toward our purpose has led her unexpectedly to pursue an undergraduate degree in Conservation Biology, arising from her passion to help people build more sustainable communities. In church she felt judged, in nature she reaches a place of peace and clarity, and is drawn more deeply into her desire to give back and give to the earth the love it deserves.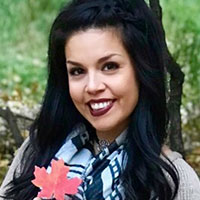 Fr. Joseph L. Muth is a Catholic priest and pastor of St. Matthew Church in Baltimore, MD, a diverse faith community made up of people from 45 different countries. The parish established the Immigration Outreach Service Center (IOSC) to assist people with political asylum, status adjustment, and family reunification. Fr. Joe is the spiritual director of the parish outreach for gay and lesbian people, an initiative known as LEAD—LGBTQ Educating and Affirming Diversity. In 2016, Fr. Joe and the pastoral council initiated an interfaith partnership with the Muslim community that connects and engages elementary school children in regular meetings and prayer services with the Ahmadiyya Mosque and the Al Rahmah Muslim elementary school.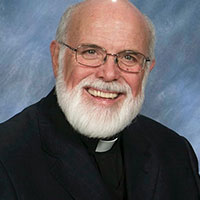 ---
Moderator -- Kerri Miller, Minnesota Public Radio

Kerri Miller is an award-winning public radio journalist who currently hosts a new national radio show, Flyover from MPR News which provides a platform for listeners across the country to participate in the dialogue and bridge the divides facing the nation today. In addition Kerri hosts a daily show MPR News with Kerri Miller and Talking Volumes, a live literary series featuring interviews with best-selling authors.
FAQs
Who is the intended audience of this event?
This event will be enriched by the diversity of the audience, especially persons of all faith and religious traditions, interfaith communities, the humanist community, persons who are affilitied, somewhat affiliated, or disaffiliated from religion. We believe the value and the richness of the conversation rests in the diversity of thought and experience in the room. All are welcome.
How can I contact the organizer with any questions?
We are happy to answer any further question you might have about this event. Please reach out to us, research@smp.org
What can I bring into the event?
You are welcome to bring your mobile device, but no recording or photography will be allowed at the event as this will be a live, pre-recorded radio show for Minnesota Public Radio.
Are there ID or minimum age requirements to enter the event?
The content of this conversation is especially applicable to persons ages 17 and older.
What are my transportation/parking options for getting to and from the event?
See the website of the Maritime Institute Conference Center for directions, http://mccbwi.org/directions. Free parking is available in Lot B and C.
What should I know about this being a live-recorded event?
The conversation will be video and audio recorded live, but edited after the event to air as an audio show(s) on Minnesota Public Radio with Kerri Miller and its affiliates, @KerriMPR. Portions of recordings of the event may be made available by Saint Mary's Press through web streaming, social media sites or otherwise. By participating in this event, you consent to the preparation and use of recordings of the event by Saint Mary's Press, including your comments, likeness and other identifying information which may be contained in any recording of the event, and you release Saint Mary's Press and its employees and agents from any claims which may arise out of the preparation and use of any such recordings.