A Must See! "THRIVE" the MOVIE EVENT of the AGES....... A Call To Action!

Thursday, December 8, 2011 from 7:00 PM to 9:45 PM (MST)
Event Details
Join us for this Epic Event "Thrive" movie premier, December 8, 2011.
Where: Historic Murray Theater 4961 S State, Murray
Cost: $11.00
Proceeds support Film Makers!

Program:
6 pm - Deeksha Gathering (Normally held at Windswept Center)

7 pm -  Opening ceremony and meditation, music, organic foods
7:15 -  "Thrive" The Movie Begins, movie is 2 hrs and 13 mins
9:30 - Closing - Calls to action, sharing comments, setting intentions
We invite you to bring chairs, pillows and blankets, for your comfort
THRIVE is an unconventional documentary that lifts the veil on what's REALLY going on in our world by following the money upstream — uncovering the global consolidation of power in nearly every aspect of our lives. Weaving together breakthroughs in science, consciousness and activism, THRIVE offers real solutions, empowering us with unprecedented and bold strategies for reclaiming our lives and our future.
In the end I find THRIVE to be a timely and relevant film, and a critically important artifact for our times. While I don't expect all of you to agree with everything in the movie (as I am sure it will be controversial), I believe it's a film worth checking out with an open mind, always asking yourself 'what if…just what if'!
So listen to the interview, watch the movie, and share these items with your friends. In the end, it is up to ALL of us to decide how we can reach the Tipping Point and thrive together in our world, and this film certainly provides some intriguing things to think about.
All sorts of topics are weaved into the film including tangible evidence of extraterrestrial life, the meaning of crop circles, and the possibility of unlimited sources of clean, non-combustible energy being accessible right now…a truth that would completely revolutionize the way human beings live on Planet Earth!
Join us,  December 8 2011

Historical Murray Theater
4961 So. State St.
Murray, Utah

Love and Light,
Alex Hoggan
Water Wellness
Cam Williams
Marketing for Gurus
http://www.historicmurraytheatet.com
Seating is limited to 250
Parking availiable at the Murray Post Office
Located at: 4989 So. State St., Murray Utah
No parking at Harmons or Jiffy Lube, not good Karma!
Save the Date: December 21, 2011
Solistic Celebration: Activating Unity Consciousness!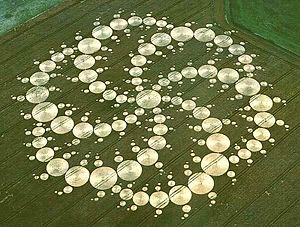 When & Where
4961 So. State St.
Murray, 84107


Thursday, December 8, 2011 from 7:00 PM to 9:45 PM (MST)
Add to my calendar
A Must See! "THRIVE" the MOVIE EVENT of the AGES....... A Call To Action!