Description
A Musical Journey is a Concert for a Cause.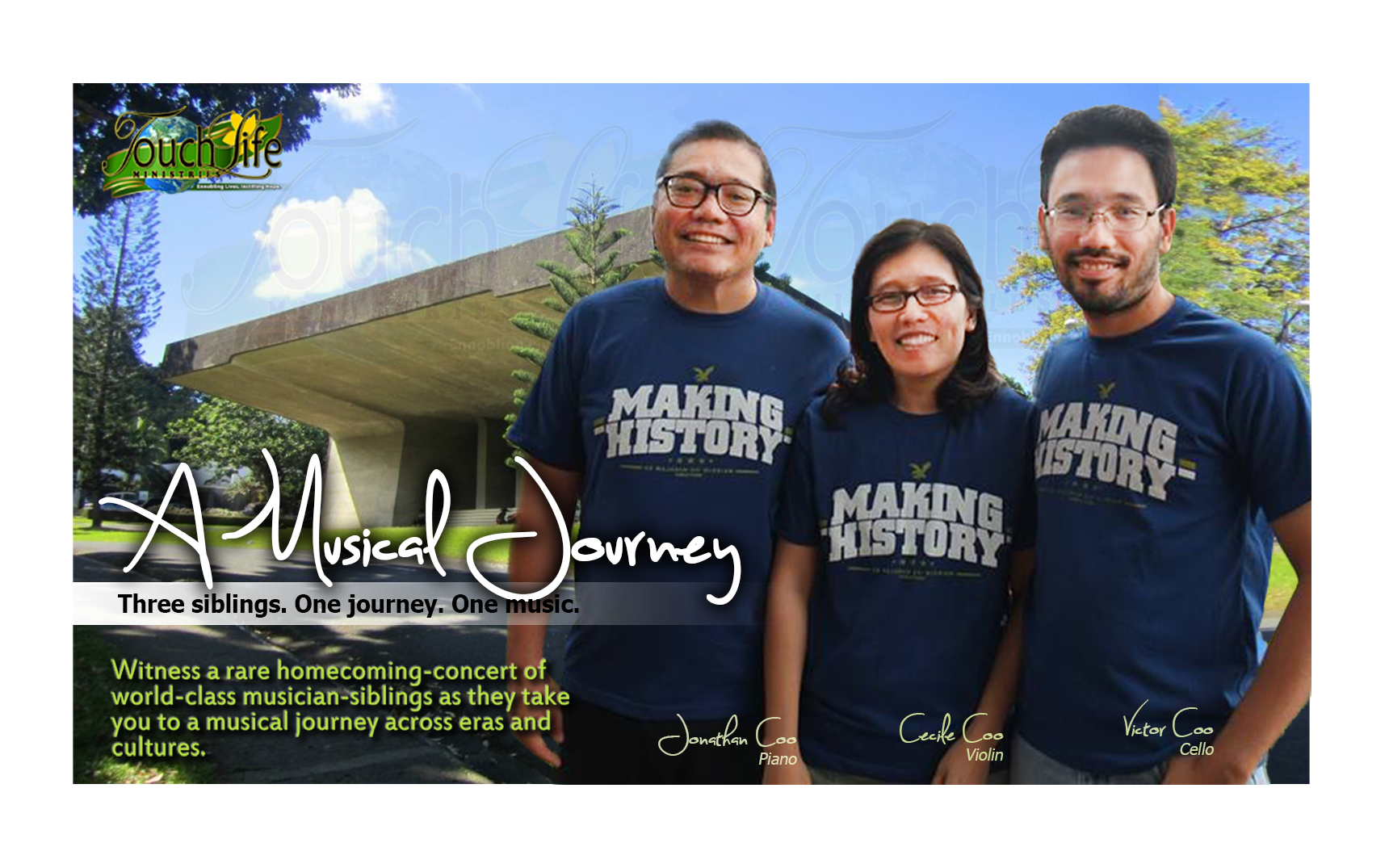 Featuring the Coo Siblings--Jonathan, Cecile and Victor (world-class musicians; Philippine High School for the Arts alumni). Witness this rare homecoming concert as they take you to a musical journey across eras and cultures.
Meet the Coo Siblings:
Jonathan Coo - piano professor at Ateneo de Manila University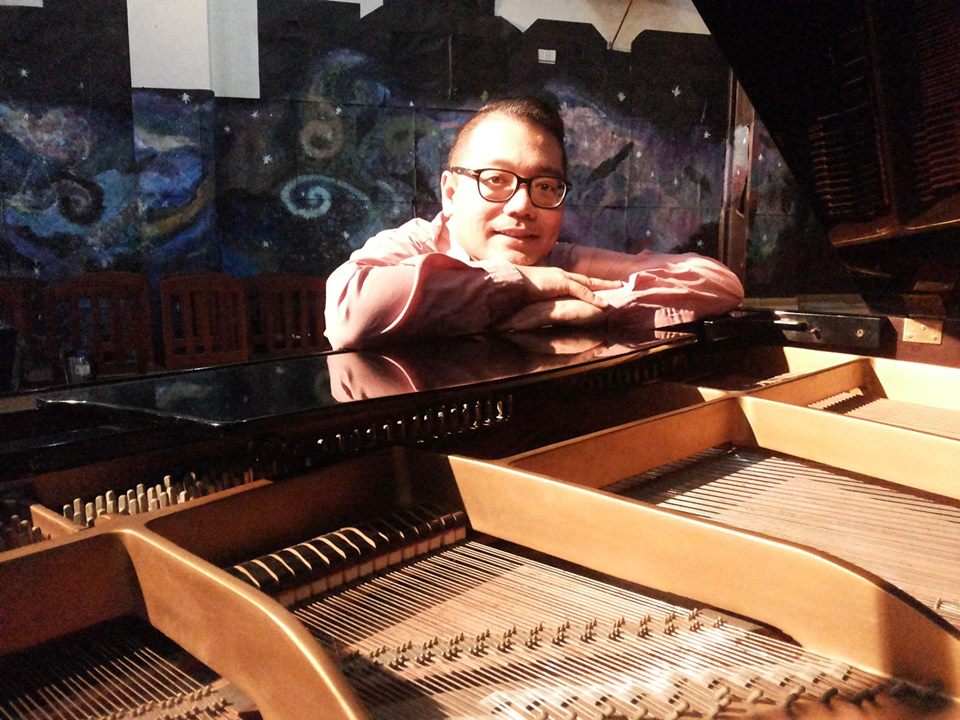 Cecile Coo - violin teacher at University of Redlands, USA and Coo Family Music Studio, USA.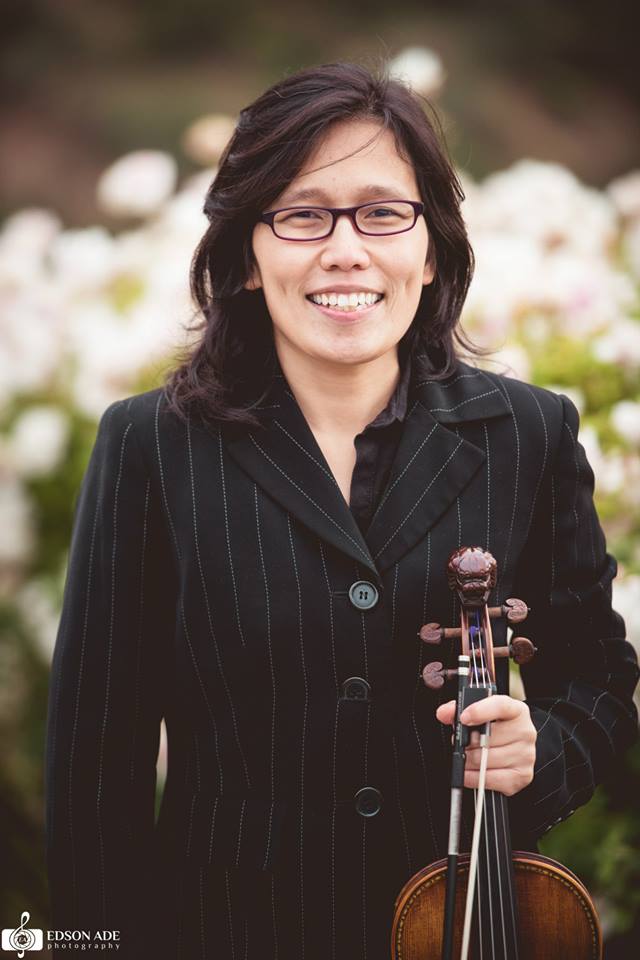 Victor Coo - assistant professor in cello at Taipei National University of the Arts, Taiwan.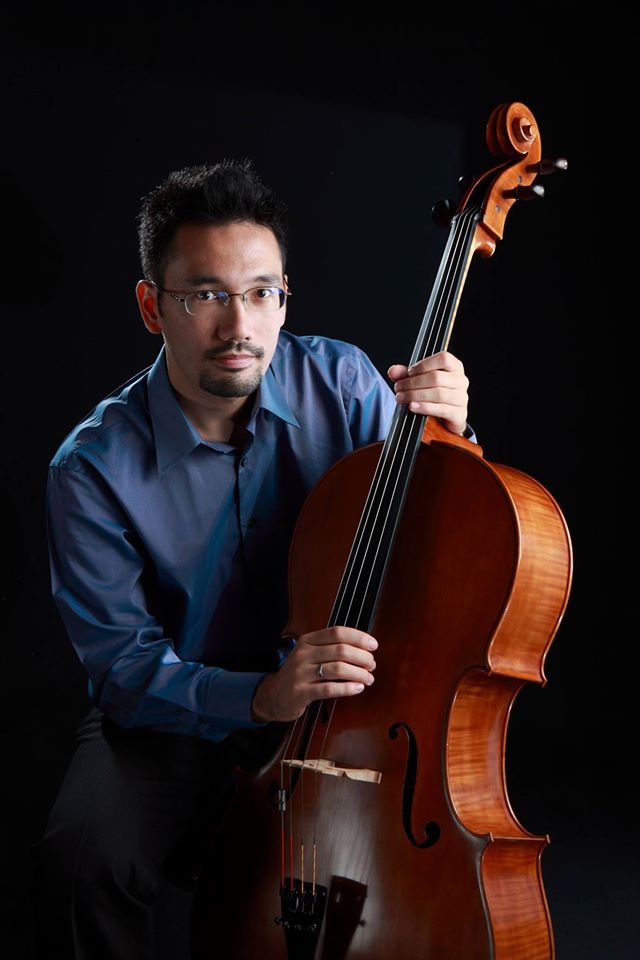 All proceeds of the concert will go to the TouchLife Ministries 2017-2018 projects:
a. Renovation of a Mission Boat in Polilio Island
b. Project Widows and Orphans "Remember the Widows and the fatherless"
*Photo credits to whom credit is due.