About this Event
You are a Mother 24/7
Enjoy it more!
In our media focused, consumer driven world how do you create clarity and space to focus on yourself and learn to enhance the joy of motherhood?
You can't.
Motherhood is marketed to make you feel for all that you do, it is never enough.
Social Media portrays inaccuracies about life that keep you trapped in judgement and comparison.
Taking time to focus on developing the core of family is becoming something of the past.
Until now!
In this workshop, just for Moms, you will learn how to enjoy your Motherhood journey more.
Learn how to speak so your children will listen.
Learn how to establish an environment of self compassion for yourself.
Learn how to stop yelling.
Learn how to access peaceful moments for yourself so you can be calm when it matters most.
This workshop is right for you if:
you are seeking ways to create meaningful and open relationships with your children.
you are struggling with your self and your abilities as a Mother.
you lose it with your children more than you'd like you to.
you are ready to create a calm and enjoyable home.
Enhance your Motherhood experience by creating more calm and joy.
Come to work on yourself as a mother.
Come to know you are not alone.
Come to work on bringing it back to basics and finding joy.
Come to focus on the love in your home.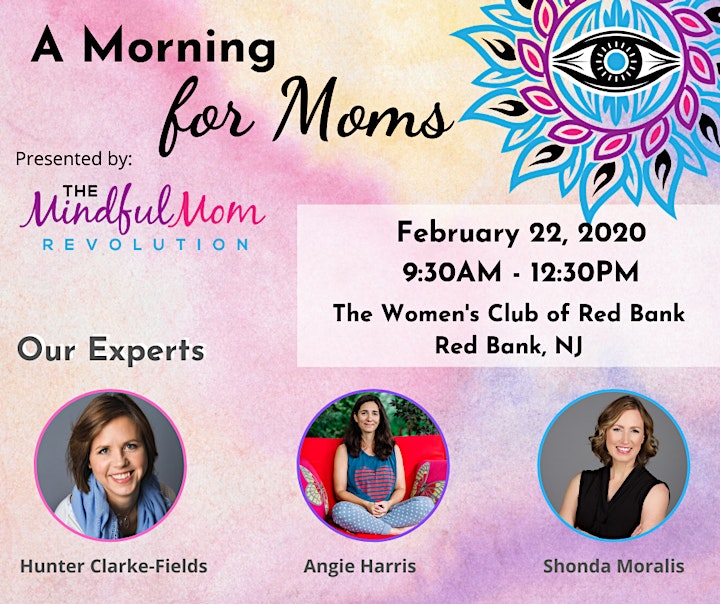 Our Experts:
Hunter Clarke-Fields mindfulmamamentor.com
Hunter Clarke-Fields is a mindfulness mentor, host of the Mindful Mama podcast, creator of the Mindful Parenting membership, and author of the #1 best-selling book, Raising Good Humans. She helps parents bring more calm into their daily lives and cooperation in their families. Hunter has over twenty years of experience in meditation and yoga practices and has taught mindfulness to thousands worldwide. She is the mother of two active daughters, who challenge her everyday to hone her craft!
Angie Harris theintegratedmind.com
Angie Harris is an Author, Speaker and Certified Mindful Instructor. Angie teaches busy people how to manage strong — and sometimes painful — emotions, without trying to repress them or do battle with them. Through incredibly simple daily exercises that can be done in a matter of minutes, as well as small behavior tweaks that can make a world of difference in moments of tension, she helps families, schools and workplaces change how they process and react to stress-inducing situations around them. She has successfully delivered workshops on Compassionate Communication, Stress Reduction and Emotional Regulation all over the world, both in person and online.
Shonda Moralis shondamoralis.net
Shonda Moralis, MSW, LCSW, is a women's mindful empowerment coach, speaker, and psychotherapist in private practice. She believes that when women empower themselves and create life balance, they unleash the capability for incredible accomplishments. Author of the award-winning Breathe, Mama, Breathe: 5-Minute Mindfulness for Busy Moms and recently published Breathe, Empower, Achieve: 5-Minute Mindfulness for Women Who Do It All, Shonda lives in Pennsylvania with her husband and two kids, loves to play outside, and is perennially fascinated by what makes people tick.
Take time to reconnect with the basic joys of Motherhood.
Open your heart and enhance the joy in your home.
We will see you there.