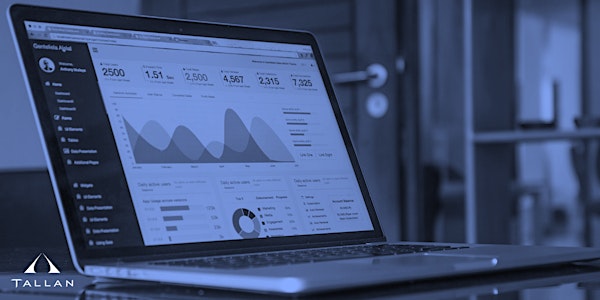 A Modern Data Platform in 30 Days
Join Microsoft and Tallan to learn about the Microsoft funded engagement DPi30 (a (Modern) Data Platform in 30 Days)!
About this event
Join the team from Tallan to learn about the funded engagement DPi30 (a (Modern) Data Platform in 30 Days).
As part of Microsoft's Solution Assessment program, this data platform pilot is a fantastic way to test a use-case, and 'try before you buy.'
Funded by Microsoft, taking advantage of DPi30 might just give you the chance to free up $15,000 of your infrastructure budget, or go bigger with your transformation plans!
During this live and engaging session the team will cover the following topics:
What this engagement is, and why it matters to your company
The process and what Microsoft, Tallan, and your teams should bring to the table
The basic deliverables you can expect, like a live Azure landing zone, consolidated data sources, and Power BI reports to advance analytics capabilities
Real-world success stories from this year
Opportunity for Q&A with the Tallan team
------------------------------------------
NOTICE TO ALL PUBLIC SECTOR EMPLOYEES - Federal [including Military], State, Local and Public Education. This is a Partner event where items of value, which will include food and beverage, will be available at no charge to attendees. Please check with your ethics counsel to verify that you are permitted to participate in this event and receive items that may be offered. All Services shall be treated as Microsoft Confidential Information unless otherwise designated by Microsoft. The supplier will not highlight competitive solutions as part of the Events.