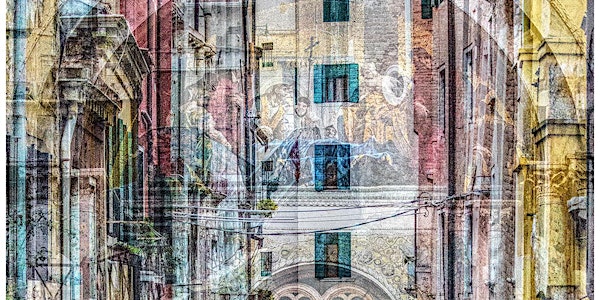 A Miracle In the Making Art Fair November 5th Marriott Marquis Terrace NYC
Location
New York Marriott Marquis
1535 Broadway
New York, NY 10036
John Joseph Dowling Jr. is hosting another miracle art exhibition and sale A Miracle In The Making Art collection with a few guest artists.
About this event
Purchase one of Dowling's one-of-a-kind hand-painted digital composite images and own a piece of digital history in the making! Dowling's fine art composites are artfully curated mirages, created layer upon layer in order to create a work of art as equivalent as possible to the complexity of real life. They are an attempt to control the focal points of the viewer, bending your imagination into uncontrollable shapes and distortions of reality eventually allowing your brain to make sense of the actual images, faces, and objects hidden in the compositions, and the equally untamable expression of the artist himself. As John developed the technique further, clients started to request these surreal and expressionistic pieces as part of the shoots. John became more and more immersed in digitally painting these images and adding more and more detail until this abstract and illusionistic style became John's standard. After creating a few dozen of these images he realized that viewers would sometimes see the original photos in the composites, and at other times they would "invent" objects in their minds. That led him to discover "Scotomisation." "Scotomisation" is the psychological tendency in people to see what they want to see and not see what they don't want to see - in situations, in themselves, in everything, even in his composites. Until the truth is unfolded before one's eyes or the artist shares what a person is actually viewing, the illusion continues. It even changes as you focus on a different set of eyes or patterns in John's composites often fooling or changing the perception of what you are viewing. Though observers of this art experience perception on a daily basis, "perception is not always reality." Many observers of his art understand it, which has allowed them to analyze it and perceive things more in-depth and therefore making it "a truth."
Along with Dowling is Alex M. Wolff a fine art photographer focusing on underwater photography and large format canvas prints of sealife. From WhaleSharks to the smallest sea creatures on earth. Some samples below.
In addition, Kimberly Butler and John Dowling will be presenting many of their celebrity collaborations. Kim is a world renound photographer who at one point shot covers for people magazine. Dowling and Butler have about 20 large format and metallic compositions featuring such celebrities as Anthony Hopkins, Rachael McAdams, and many more.
A traditinional painter and local Long Islander Julie O'Brien will present a selection of her Animal paintings which have already gained world wide representation and interest. Julie art immerses the viewer into her world that is Inspired by the beauty of nature that surrounds us.
Julie Captivates her audience with awe inspiring pieces. Seen as a young prodigy Julie is self-taught and illustrated her own books at the age of 5.
Julie was selected to attend multiple fine art programs including Huntington school of fine arts, Adelphi University, Fashion institute of technology, Sacred Heart University and Suffolk community college. Julie's art has won numerous awards and she was selected to have her work displayed at the Islip Town Supervisor's offices. Julie obtained a degree in Fine art and Science. In addition, she studied medicine at Sanford brown university as a diagnostic ultrasound technician. For the past 17 years, Julie has climbed the corporate ladder and she currently is the Vice President of Chase in Southampton NY. Julie has been painting professionally for over 25 years and this is her passion and gift from God. Her goal is to spread the message of love, beauty, and happiness throughout the world.