A Mini Mommy Vacation in Las Vegas
Description
Mommas, Its Time2Go! Enjoy a 3-day Mini Mommy Vacation with four of your friends before the holidays in Decemeber or in January after the holidays. Relax! Rejuvenate! Revive! Let Time2Go! provide you with the ultimate R3 experience! The holidays can be hectic, stressful, and tiring. We are bringing you your moment of peace before you catch up with it sometime after the new year, tax season, and the end of school year! Give yourself an early Christmas gift or drop a hint and share this with your family. We have made this trip so affordable that you can use the SAVINGS towards your last minute Christmas shopping!
This is a short-term offer. Get your tickets today to secure your reservation!
We have tons of excursions and activities available. Once you secure your reservation, let's talk VEGAS!
So where are you going?

Tahiti Village
Las Vegas, NV
Room rate: $33.75/day/person for 3 day stay
Room rate: $25/day/person for 7 day stay
Room rate is based on the following below. For other dates or special arrangements contact us.
Full occupancy: 4 guests

Check in: 12/10/16 Check out: 12/13/16

Check in: 12/14/16 Check out: 12/17/16
On-site Amenities & Concierge Services
To provide our guests with the highest-level destination resort experience, our staff includes a full-service concierge team to help you make the most of your time in Vegas and at our property. Our Wiki Wiki store keeps necessities always on-hand, while free shuttle transportation gives you a ticket to explore all of the world-renowned shopping, entertainment and nightlife that Las Vegas has to offer – without the hassle of navigating the city, or the busy Strip casino parking lots.
Finally, our fully equipped fitness center and invigorating spa treatments at Mahana Spa allow you to take care of your body as well as your mind for the ultimate getaway.
Mahana Spa proudly features Dermalogica skin care products exclusively. Dermalogica is the number one choice of skin care professionals and consumers worldwide. Dermalogica is dedicated to supporting and promoting skin health. When Dermalogica meets skin, skin health is redefined.
Relax
We offer a generous selection of spa services designed and customized to each specific guests' needs to afford maximum relaxation. Choose a Tahitian hot stone massage, a Bora Bora deep tissue massage, a soothing aromatherapy massage or our signature Mahana relaxation massage. Choose between 50 or 80 minute massages with the freedom to add a scalp massage, peppermint foot scrub, Fijian scalp treatment or paraffin treatment for hands, feet or both.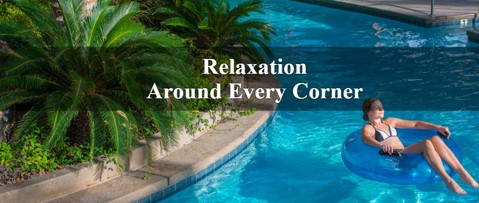 Rejuvenate
Treat yourself to ultimate skin health and improved appearance by choosing one of our unique facial services, featuring Dermalogica skin care products. Our Dermalogica trained, experienced estheticians will perform the Dermalogica face mapping technique and customize any of our facial services for your skin's special needs. Any facial can also be customized by adding expert, comfortable waxing services, a collagen masque, or paraffin hand or foot treatments.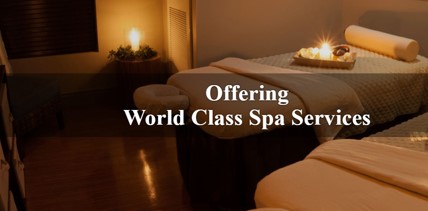 Revive
Pamper yourself with a luxurious body treatment, such as our foot revitalization, which focuses entirely on toes to knees; a body wrap (full body Jindilli sugar scrub followed with a full body application of Jindilli Body Nourish, followed by a 50 minute massage). Mahana Spa will customize any combination of services to make your treatment perfect