Description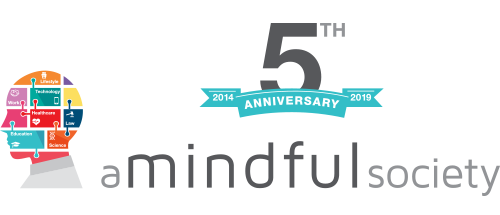 Join us in Toronto for our 5th Annual A Mindful Society!
Save by registering early! Tickets are available until the date listed or when the category sells out, whichever comes first.
Tickets provide you access to:

60+ leading speakers in the field of mindfulness and compassion

50+ presentations, breakout and mindfulness practice sessions

A dedicated room with two days of optional mindfulness practices

Optional Pre and Post Conference Workshops

Continuing Education credits and Certificate of Attendance

Connect and network with 900+ influential thought leaders from over 15 countries!
Four full days of events:
May 24th, 2019 (optional) Pre-conference workshop with Dr. Dan Siegel at SickKids
May 25-26, 2019 A Mindful Society 2019 Be. Act. Belong. Two Day Conference at University of Toronto
May 27th, 2019 (optional) Post-conference Compassion Cultivation Training (CCT) workshop with Thupten Jinpa PhD at University of Toronto
To view our full agenda please click here.
Tickets available while quantities last. Don't delay. Register Now!
Interested in applying mindfulness to work and life?
Come and experience innovative programs and practices, learn about leading-edge research and come and network with a thriving community of 900 anticipated thought leaders from 15+ countries.
A Mindful Society brings together professionals, organizations and those curious interested in applying mindfulness to work and life from a variety of industries including:
healthcare

business/workplace

education

law

technology

family life & parenting

and more
For the purpose of:
exploring research

practices supporting mindfulness and compassion

learning to develop a practice

learning how to share these practices with others
Provided through a range of information and experiences for those interested in:
understanding concepts

inspiring the next generation

serving the vulnerable

healing from personal suffering

bringing mindfulness into communities and organizations

committing to practice
About A Mindful Society
A Mindful Society is the world's leading live conference and events organizer for professionals, organizations and those curious, interested in applying mindfulness to work and life. As a social initiative, we are profit neutral and are committed to ensuring we remain in service to the field by making our offerings accessible.
A Mindful Society 2019 will be our 5th annual conference and we're excited to announce that it will be the biggest and best conference yet.
Come join the conversation.
---
Scholarships
Scholarship applications for qualifying students, people requiring financial assistance, People of Colour/Racialized Groups and Indigenous Peoples will be coming soon. Sign-up for notification via our newsletter.
Cancellation Policy
Registration ticket cancellations prior to January 31st, 2019 receive a refund less 25% of the registration price. Cancellations between January 31st and March 31st, 2019 receive a refund less 50% of the registration price. After April 1st, 2019, tickets are non-refundable.
One (1) attendee name change is permitted on a registration ticket up to 30-days before the conference start date. No changes are permitted after that date.
In the unlikely event the conference is cancelled, we will refund all tickets limited to the amount paid. No other refunds or compensation will be provided. Speakers are confirmed. However, sometimes life events may prevent them from attending as expected. Speaker cancellation does not alter the cancellation policy.
Purchase of A Mindful Society registration ticket confirms you have read and agree to comply with the cancellation policy. This policy is subject to change. Ticket holders are to be notified of any changes.