A Midsummer Night's Sound Healing

Saturday, August 23, 2014 from 6:00 PM to 8:30 PM (PDT)
Event Details
A Midsummer Night's
Sound Healing with Sonic Mystery

Come experience how sound can help you feel better on the physical, emotional, mental, and energetic levels. If you've yet to experience being "bathed in intentional, healing sounds," this will be a real treat! Immersion in this special mix of vibrations can produce brainwave frequencies that relieve stress, lift mood, remove psychological blocks, decrease physical pain, and realign us with our natural state of "flow." Commonplace experiences include: deep states of peace, expanded awareness, enhanced energy and vitality, and various levels of healing.
Together, we will co-create a sonic template to release whatever no longer represents who we are or choose to be, and call forth our preferred state of being and reality experience. You'll be bathed in a unique potpourri of music, tones, and other mysterious and rejuvenating sounds, created specifically to match your intention and the state you arrive in that day. In addition to both feminine and masculine voices, the soothing, penetrating and purifying sounds of crystal and Tibetan bowls, Indian shruti box, Native American flute, Australian didgeridoos, and various drums, rattles and chimes will likely carry you to a pleasant, altered state of consciousness.
Often, all sense of time (and even space) drop away, liberating participants from concerns, stress, and feelings of lack, loneliness or separation…evoking an expansive experience of being, oneness, and serenity that can defy description. Some may journey shamanically -- ie, have a sense of "dreaming while awake" or being transported to far-away realms, to a space of clarity and ease, comfort and relief, and to higher insights and guidance. Or, the primal vibrations may surface important yet forgotten dreams or memories, things we're carrying that no longer serve us, that which is not aligned with our intention, or that which is otherwise ready to be healed, known more fully, transmuted or released.
The only thing that's truly certain is that your experience will be unpredictably unique and uniquely yours. Yet, however it unfolds for you, whatever is ready in you will likely be revealed….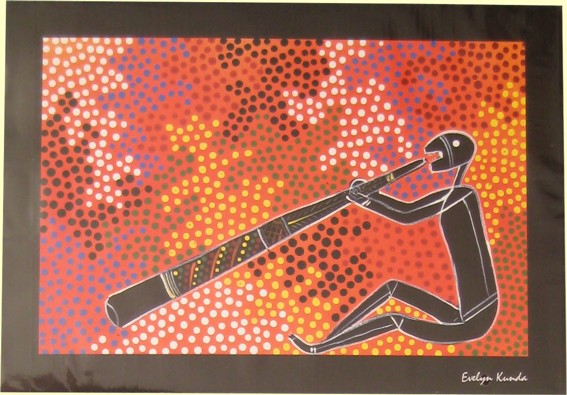 Important Preparatory Notes: 
~ As part of creating a safe and sacred space to ensure the most powerful and transformative experience for all,
late entry will not be permitted once we begin!

~ Please plan according: Arrive early anytime after 5:30, with plenty of time to check in, get oriented to the venue, and settled in your comfy nest by 6 PM.

~ You'll be invited to lie down for up to 90 min; please bring what you need to be comfortable reclining for that length of time (loose clothing, pillows, pads, yoga mats, blankets, etc). We do have some yoga mats and bolsters at the yoga studio, and lots of blankets, though you are welcome to bring your own.
~ Though not required, preparing a personal intention beforehand (something you'd like to experience during or as a result of your journey - most powerful if written down!) can greatly amplify the transformation you experience in the days, weeks, or even months following the event.
~ You may also want to bring a journal to jot down any important insights you may wish to capture.
Do join us for beautiful evening of warm connections, magical shifts, deep relaxation, and
deliciously provocative sounds that nourish and transport you...
Each Sonic Mystery experience is created for and with the people, intentions and energies present in the moment and is completely unique.  While yours will be different, created especially for you, here's a sample of a tiny portion of one Sonic Mystery journey.
Sonic Mystery Facilitator Bios:


Rich Raffals
Australian Didgeridoo, African/Latin Drums, Ecuadorian/Puerto Rican Rattles,
Tibetan Tingsha Chimes, Native American Flute, Voice, Chekere, Aromatherapy
Rich promotes healing, consciousness expansion, fulfillment and fun...via rhythmic music,
life coaching, emotional counseling, vibrational healing, and ecstatic movement and dance.
In group and one-on-one sessions, Rich creates a sacred space for participants to experience transformation. Utilizing a synergy of cutting-edge developments in life coaching and quantum physics, he facilitates vibrational shifts to parallel realities aligned with his clients' highest visions for themselves and their lives.
Rich also facilitates journeys into the timeless realm (called "Dreamtime" by the Australian Aborigines) where the primal vibrations of the didgeridoo and other instruments make altered states of consciousness and transcendent brainwave frequencies quickly attainable. This re-engages the mind-body connection, facilitating one's highest potential for physical, emotional, and energetic healing and rejuvenation. He's currently working to merge sound healing, trance-producing rhythms, and brainwave entrainment technologies with movement and ecstatic dance.
[ Testimonials and More ]


Jovani
Vocals, Indian shruti box, shakers, hand drums
 Jovani is a vocalist, pianist, songwriter, sound healer, and visual artist, native to the Bay Area. 
Her study and experience in the fields of music/voice/sound/healing include:
Lifelong roots singing, composing and playing improvisational music.
2 decades working as a visual artist with her paintings exhibited internationally in various venues and publications.
Certified "Universal Energy Healing Master" after 7 years of study with Viet Ngyuen & Master Dang of the Spiritual Human Yoga modality.
Studied voice and sound healing with The Vox Mundi Project school utilizing visual arts and sound in that discipline, including visual imagery as musical composition.
Worked with international network of woman studying meditation & mysticism to push the mystical envelope.


[ More ]


Karina Ghor 
Voice, Crystal and Metal Alchemy Singing Bowls, Tuning Forks,
Sansula (modern version of African Kalimba -"thumb piano"),
Rattles (Mexican Maracas), Tibetan Buddhist Meditation Tingsha Chimes

Karina is a Healing Sound Practitioner. Born and raised in Russia, her ability is rooted in
spiritual faith healing passed from her grandfather.
Inspired by the mysteries of life, she was introduced to the realm of Sound by the Creation Story from the Mystical Kabbala: "In the Beginning was the Word, and the Word was with God, and the Word was God". "The Word" refers to sound, which is the creative force of the Universe. In the Hindu tradition the word AUM (Om), is the sound that initiated the Creation.
Having experienced healing to the depths of her spirit by Sound vibration, Karina works with clients by channeling healing intentions from Heart-Centered Love. In her healing sessions she creates an atmosphere for personal energy rebalancing and rejuvenation, so that participants can regain equilibrium from disruptive life experiences and thereby return their energy to harmonic resonance. Recipients of Karina's sound vibration sessions typically find the calming effects simultaneously nourishing and stimulating, and that these effects often continue for days and sometimes weeks beyond the actual session.
Karina has developed a feminine-focused Satsang Song Practice and leads a group in which women sing in a meditative state and open a door to a domain of Deep Inner Silence. Participants expand their attention and awareness through breathing, melody, harmony, rhythm, and call and response exercises, in order to experience and maintain elevated levels of consciousness and health. During this process, the body instrument is tuned by the life energy flowing through the voice. Hers is a practice of invoking the divine to manifest in one's reality through song.
The ongoing development of new sound healing modalities inspires Karina as she continues to study voice with G. D. Abrosimova, founder of Voice Bio Wave Stabilization in Moscow, and Middle Eastern Percussion with Mary Ellen Donald in Oakland, California.
When & Where

Yoga is Youthfulness
590 Castro St
Mountain View, CA 94041


Saturday, August 23, 2014 from 6:00 PM to 8:30 PM (PDT)
Add to my calendar
Organizer
PARAMOUNT BOOKING INTERNATIONAL  www.paramountbooking.com 
Our Mission is: "Healing the World Through Music". We provide quality music entertainment with the intention of creating well being, harmony, restoration, and promoting wellness and transformation for individuals.  By shifting the energy, we create a new reality. 
HEALING THE WORLD THROUGH MUSIC.  We combine music, sound healing and energy healing to create amazing shifts in people's lives.