Description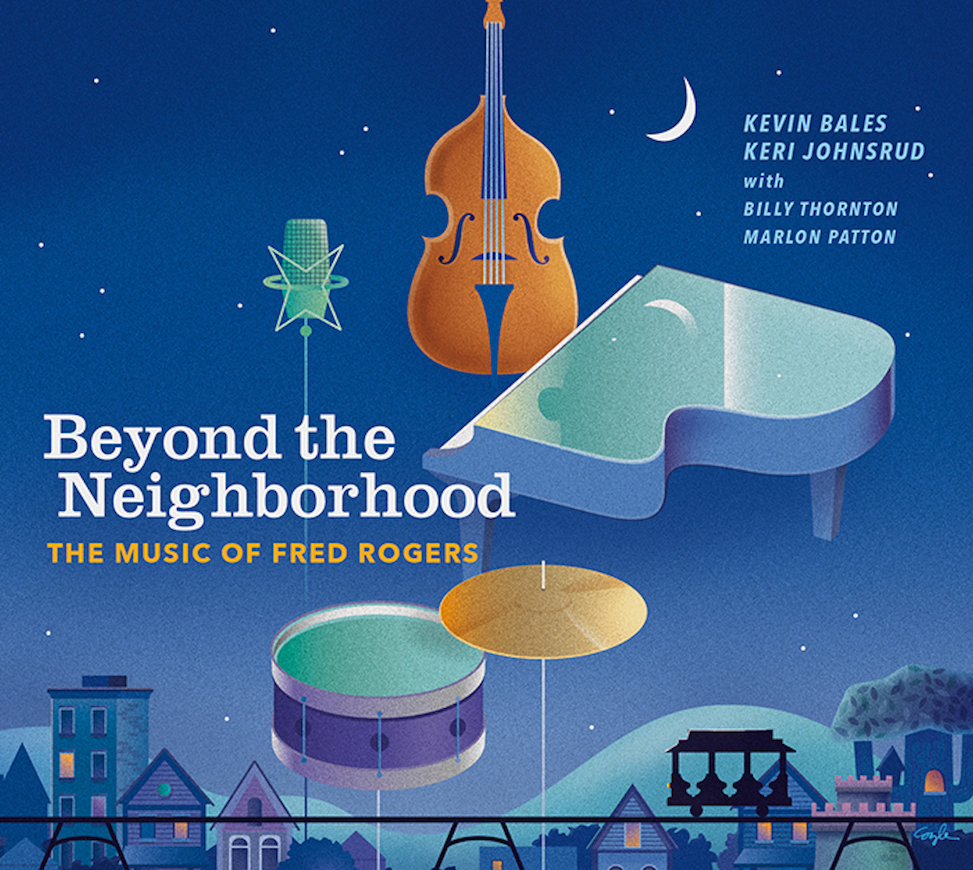 The Keri Johnsrud & Kevin Bales Quartet will mix childhood nostalgia and quality jazz as they perform from their album, "Beyond the Neighborhood: The Music of Fred Rogers" at 6:30 p.m. Friday April 26 at St. Andrew Presbyterian Church, 140 Gathering Place Lane, in Iowa City (www.beyondtheneighborhood.com).
The set will be filled with the quartet's sophisticated takes on such children's classics as "It's You I Like," "I Like to Take My Time," "Find a Star," "When the Day Turns into Night" ane "You Are Special."
But the music won't end after after the applause dies down. The following morning, Eastern Iowa jazz musicians are also invited to participate in a two-hour Master Class on Jazz Arrangement with the quartet members. The class, which will be held from 10 a.m. to noon Saturday April 27 at St. Andrew, will focus how the musicians uncovered the complex musicality at the heart of Rogers' deceptively simple tunes.
Both events are part of St. Andrew's weekend-long series, "'A Neighbor Just Like You': The Music & Message of Fred Rogers" (http://www.saintandrew-ic.org/mr-rogers). They are being offered at no charge to the community, but a free-will offering will be taken.
If you are intrested in attending, please fill out your registration information.