Description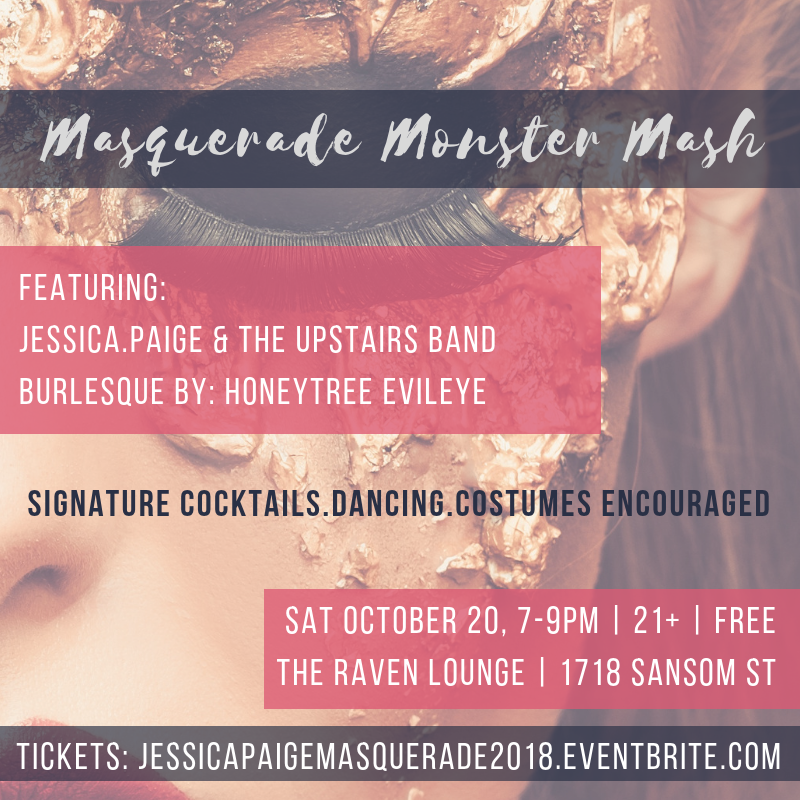 Start getting your costumes together! You're invited to a Vintage Burlesque Masquerade Soiree at The Raven Lounge in Center City. Featuring musical entertainment by
Jessica.Paige
& the.upstairs.band, an 8 piece swing hip-hop experience, and burlesque entertainment by
Honeytree EvilEye
!!
21+. Entry is free but tickets are limited. Reserve your FREE ticket in the link below. Our vintage Halloween Signature Drink is the Rittenhouse Old Fashioned: Rittenhouse Rye whiskey, sugar cube, bitters and a twist of orange. Stay tuned for costume inspiration and updates!
About
Jessica.Paige
& the.upstairs.band:
A sultry cocktail of jazz, swing, hip-hop and rap, jessica.paige and the upstairs band will make you laugh, cry and dance, re-visiting vintage tones with a modern re-mix.
Jessica.Paige
: Lead Vocals and composer
Libby Emma
: Back up Vocals
Shawn Hiner
: Trombone (new!)
Eli Neuman
: Drums / Percussion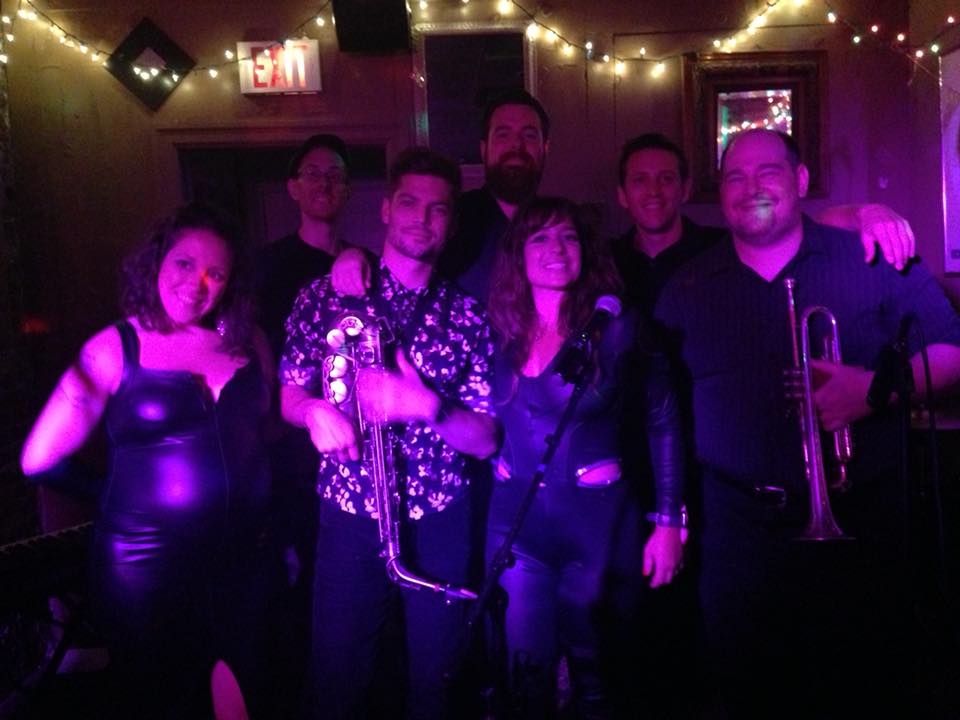 Honeytree EvilEye produces the monthly shows Honeygasm, Agitated!, and 6SEX6, as well as quarterlies like the Take it Off series and Get You a Girl Who Can Do Both. She is a co-producer of the Golden Tassel Jawns and the latest iterations of the Philadelphia Burlesque Battle Royale competition. She was one of 12 performers selected for the upcoming International Burlesque Faire, taking place November 17th.
She's not a doll; she's an action figure.