Description


A MARRIAGE Two Die For
Your marriage is valuable - Let's keep it growing
Gain insights on God's design for marriage, learn communication patterns, effective strategies for a healthy relationship, and how to manage crises together.
Two-part Symposium - Continuing Education Hours Available*
NEW DATES:
Sessions 1-2: Friday, August 21, 6:30pm - 9:30pm
Sessions 3-6: Saturday, August 22, 9:00am - 3:30pm
Great marriages are never built on a 50-50 proposition. When it comes to active participation or commitment, it's only when each spouse is giving 100% that a win-win marriage is attained. In the beginning, God said that it was not good for man to be alone, and He created the marital union. Have you ever heard a person observe a couple and say, "Man, they have a marriage to die for," and then look wistfully off into the distance?
How to have a God-honoring Marriage
Today, half of all Americans aged 18 or older are married, but divorce rates for those older than 50 continue to rise. Among those 65 and older, the rate has tripled since 1990. Remarriage is also on the rise, with nearly a fourth of all couples coming from a previous relationship. Likewise, we are seeing a significant increase in cultural, ethnic, and religious differences between spouses (Pew Research Center). The challenge for people of faith is how to have a God-honoring marriage and sustain a vibrant and successful relationship with one's spouse.
Receive Critically Needed Tools
This event is ideal for mental health practitioners, caregivers, pastors, ministry leaders, and those who are looking for a great opportunity to strengthen their own marriages. You will receive critically needed tools that offer biblical hope and practical help for the issues so many couples face today.
*Hope For The Heart is an approved Continuing Education Provider. Up to six hours of Continuing Education available.

Our Featured Presenter ... DEBBIE STUART

Debbie Stuart currently serves as the Women's Minister at Green Acres Baptist Church in Tyler, Texas. She is the former VP of Ministry Initiatives at Hope For The Heart and has been a Women's Ministry Consultant and Trainer for Lifeway since 1991. In addition to her 25 years in women's ministry, Debbie is a Certified Christian Life Coach and completed the Women's Ministry Certification Program at New Orleans Baptist Theological Seminary. Her desire to motivate women toward a deeper, more meaningful relationship with 'The One who loves them most,' has influenced her to serve through Salem Communications as a National Speaker and Women of Faith, as the Director of Church and Leadership Development.
Debbie has a passion for mentoring, coaching, and equipping the younger generation, and ministering to those who are incarcerated. She is dedicated to biblical literacy and the practical application of biblical principles.
She and her husband, John Mark, have been married for 35 years and have two children and two grandchildren.

Presenters
Also presenting during the symposium, our Director of HopeWorks Counseling, Steve Smith; Hope For The Heart's Founder, June Hunt; and Dr. Eric Scalise, Licensed Marriage & Family Therapist and Hope For The Heart's Chief Strategy Officer.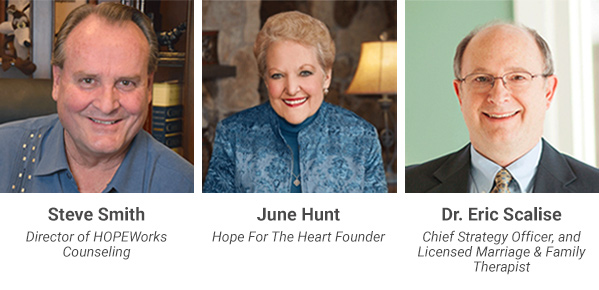 ---

Worship with Will & Crystal Yates
Will and Crystal Yates have been married for 21 years and have two boys. In 2010, after much prayer they followed the Lord's calling to leave behind their very deep roots in Florida and pursue ministry and music together in the DFW area. They moved to McKinney, TX where they joined the newly formed People and Songs Artist Community and have been involved ever since. They continue to write, record, and release new music for the church, as well as, cultivate up-and-coming writers and worship leaders. Because their lives have been saved and radically changed by Jesus, they have a passion to share the gospel and their testimonies through storytelling, songwriting, and worship leading.
Will and Crystal are the resident worship pastors at Christ Fellowship Church in McKinney.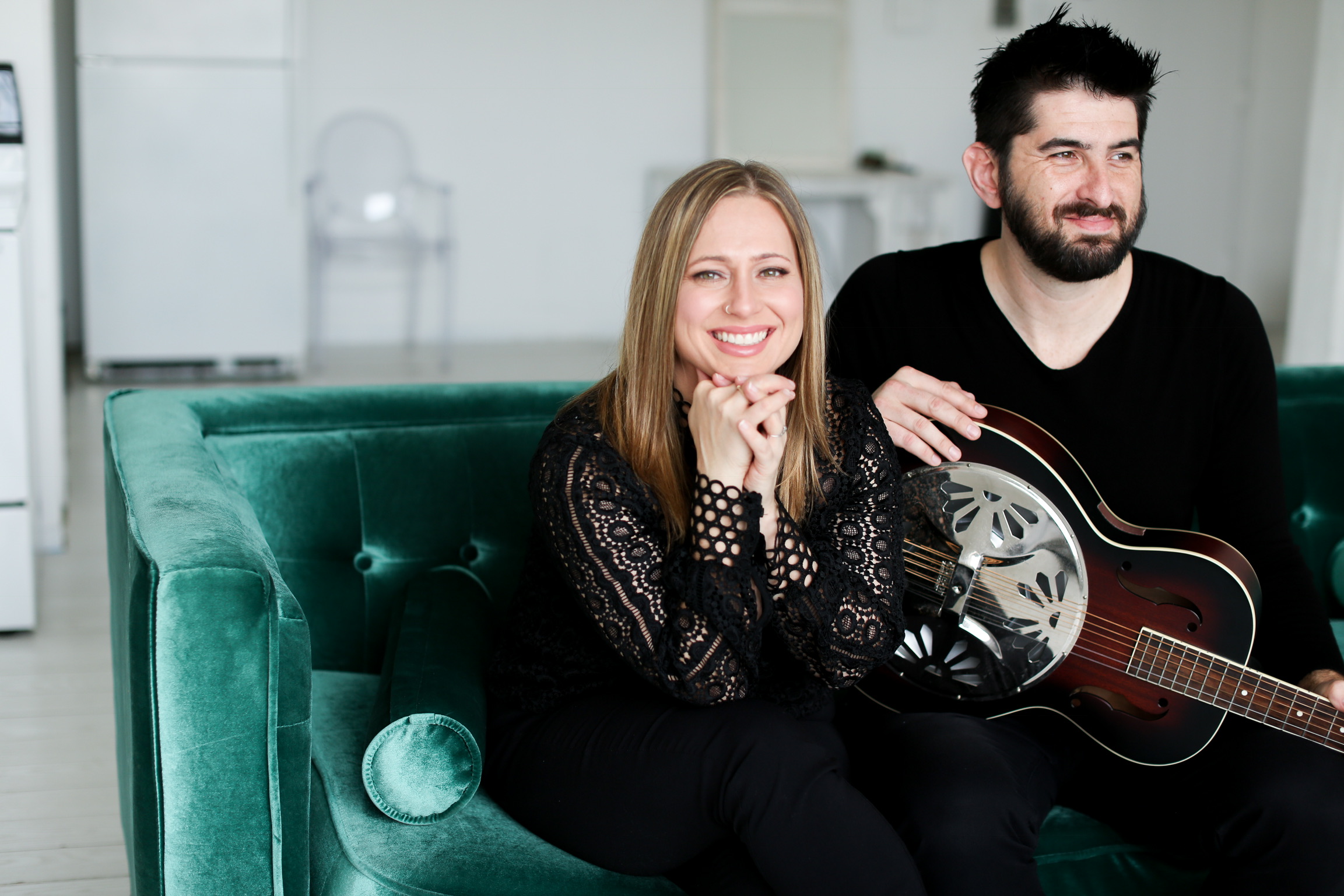 ---


The Location: The Hope Center, Plano, TX

2001 W. Plano Parkway, Plano, TX 75075
Directions to The Hope Center
The Living Beyond Symposiums are presented by Hope For The Heart.