Description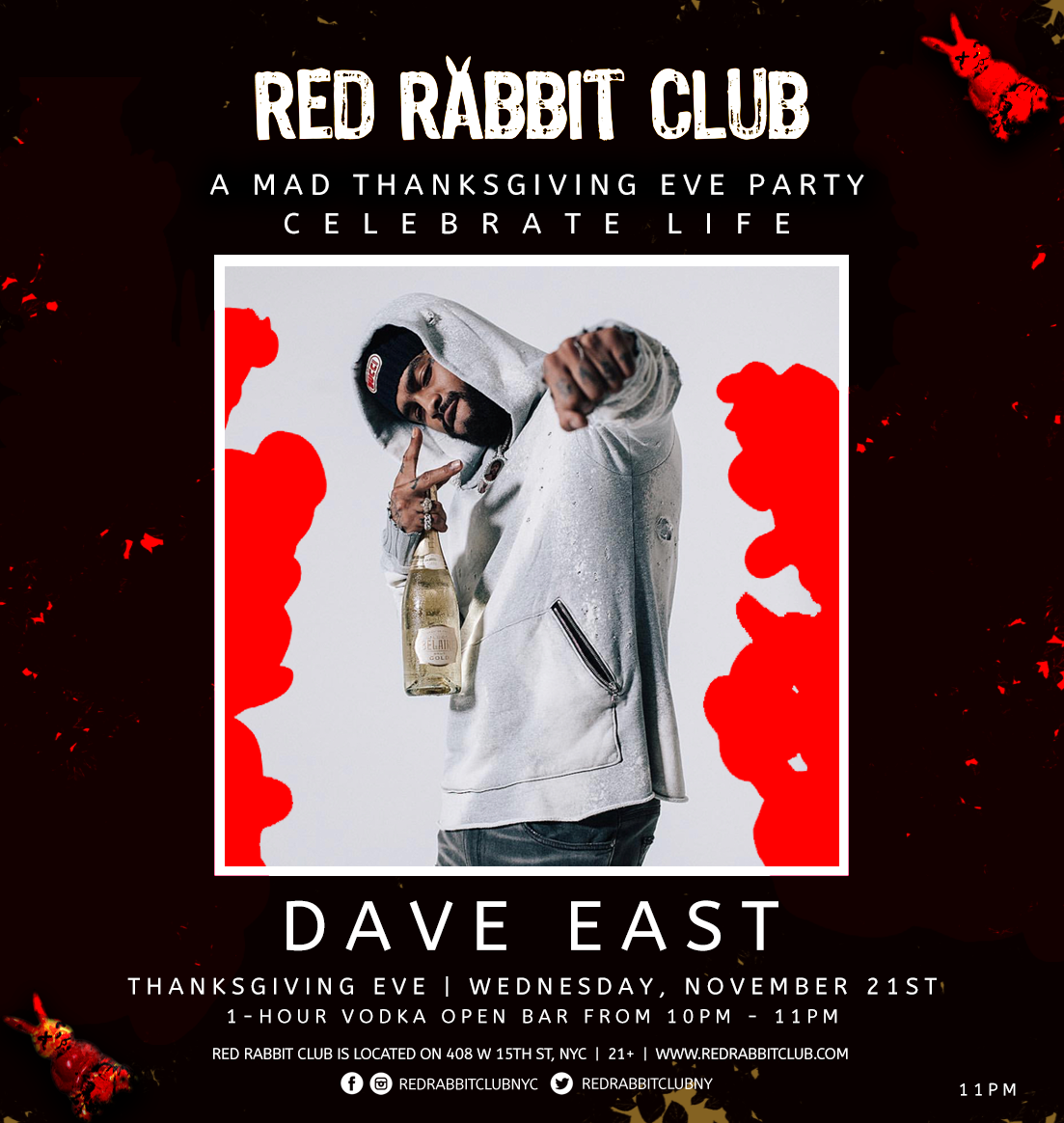 On Wednesday, November 21, 2018, we invite you to celebrate life at the Red Rabbit Club with this years Mad Thanksgiving Eve Tea Party featuring 1-hr open bar from 10pm-11pm and hosted by Dave East!
Red Rabbit Club is the newest New York City nightlife hot spot located in the heart of the Meatpacking District. Once inside, patrons will embark on a surreal journey through a series of stairs leading them down the rabbit hole and into the subterranean club.
This 4,500 square foot luxury nightlife destination is designed to artfully merge progressive technology with extravagant design to indulge guests in an immersive nightlife experience. Red Rabbit Club will offer just 17 exclusive tables. The team behind Red Rabbit Club promises to deliver an unforgettable experience to all of our patrons.
For table reservations: nathan@redrabbitclub.com
Follow Red Rabbit Club:
Https://www.facebook.com/redrabbitclubnyc
https://www.instagram.com/redrabbitclubnyc
https://www.twitter.com/redrabbitclubny
https://www.RedRabbitClub.com