Description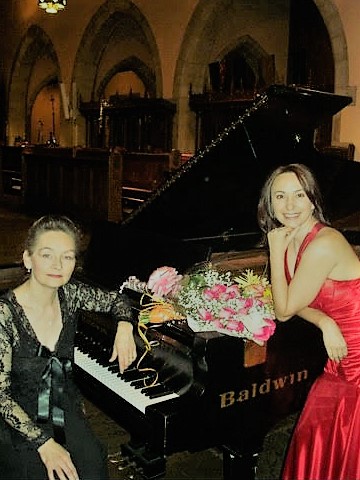 Our performers for this event: Kifyak (left) and Halitskaya (right).
On September 31st, 1853, a twenty-year-old Johannes Brahms entered the home of renowned composer Robert Schumann. He found what he had been seeking--a mentor, a tireless promoter of his talent--but also encountered the love of his life: the beautiful and talented Clara Schumann, an astounding pianist and composer.
Though she was the mother of seven children, 14 years his senior, and his mentor's spouse, Clara was the object of Johannes' affection until his dying day. Through a multitude of trials and tribulations, Johannes and Clara cultivated a compassionate, lasting, and possibly scandalous love that has caught the attention of music historians and musicians alike. Join us as we explore this mysterious and captivating story of love and adoration between musical geniuses.
This performance will feature a number of talented and renowned performers, including Tatyana Halitskaya (soprano), Larisa Kifyak (piano), and Rosalia Stepanova (narrator). We are looking forward to hosting an event that will showcase such established artists.
Children younger than 12 years of age may attend the event for free.
If you would like to attend our event with a party of five or more people, please contact us at 855-594-8414.
FAQs
What are my transportation/parking options for getting to and from the event?
There is plenty of free parking behind the synagogue. You can also take Septa bus #67 from the Frankford Transportation Center that will bring you right to the entrance.

What is the refund policy?
If you cannot make to the event, tickets can be refunded one day prior to the performance.
How are you planning to get to the event?
Join other attendees from your area and ride together
Find a ride