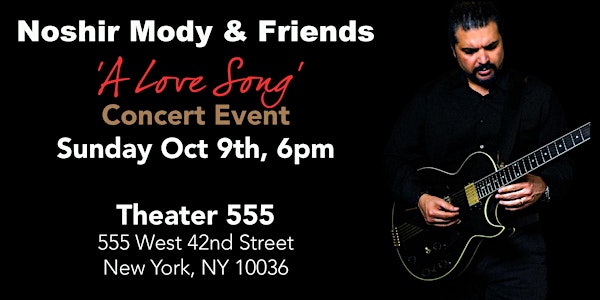 'A Love Song' Concert Event - Noshir Mody & Friends
Noshir Mody brings his top-notch ensemble to Theater 555 on Manhattan's west side to perform from his upcoming release 'A Love Song'.
When and where
Location
Theater 555 555 West 42nd Street New York, NY 10036
About this event
Modern Jazz
Featuring:
Noshir Mody (guitars), Kate Victor (vocals), Benjamin Hankle (flugelhorn), Campbell Charshee (piano), Sam Bevan (bass) & Ronen Itzik (drums)
+ a special performance with pianist Charu Suri
Complementary hors d'oeuvres and drinks will be served at the event
Selected Press Quotes
"A top-notch jazz and fusion guitarist, Noshir Mody composes picturesque originals that are impossible to classify as anything but high-quality modern jazz…"
Scott Yanow, Author of 11 books including The Great Jazz Guitarists, The Jazz Singers, Jazz On Film and Jazz On Record 1917-76
"…This is surely the direction jazz is headed for in the 21st Century & beyond… waves of passion will invade your thoughts and bring you the peace that only jazz can bring…"
Dick Metcalf, Improvijazzation Nation Magazine
BIO
Noshir Mody is an award-winning composer and creative fusion guitarist displaying a beautiful tone, versatility, and inventive ideas on his picturesque originals. Throughout his career, he has recorded and performed consistently rewarding and thought-provoking sets of original music.
Born and raised in Mumbai, India, Mody is self-taught on guitar. After moving to New York, Mody dedicated himself to creative music, regularly leading his own trio in clubs. His original conception to playing music was well showcased in his groups The EthniFusion Rock Ensemble and The EthniFusion Jazz Ensemble, where Mody had a who's-who of the New York music scene as guest artists. Earlier this year Noshir Mody and his ensemble showcased his original composition 'Mystic' at Carnegie Hall.
Mody has received the World Songwriting Awards' Best Jazz Song for 'Illusions Grow', Independent Music Awards Best Jazz Instrumental Album nomination (Album: Stories From The Years Of Living Passionately), two Global Music Awards for Outstanding Achievement in the 'Album' and 'Group' categories respectively (Album: A Burgeoning Consciousness) and has thrice received the GASC Outstanding Achievement in Songwriting, Instrumental category for his compositions 'India' (Album: Stories From The Years Of Living Passionately), 'Secrets In The Wood And Stone' (Album: A Burgeoning Consciousness) and 'Under A Starlit Sky' (Album: An Idealist's Handbook: Identity, Love and Hope in America 2020); among other accolades.
Website: NoshirMody.com
Facebook: facebook.com/NoshirModyMusic
Instagram: instagram.com/NoshirMody
Twitter: twitter.com/NoshirMody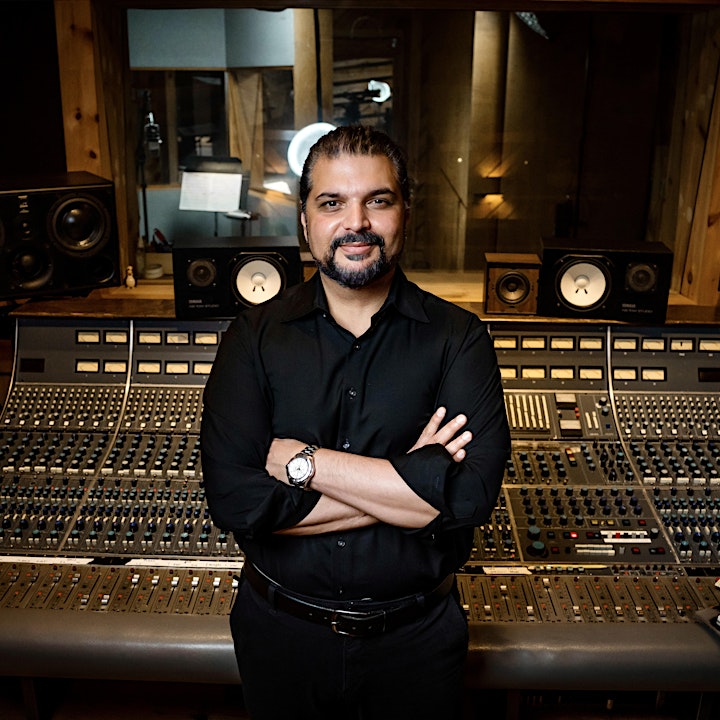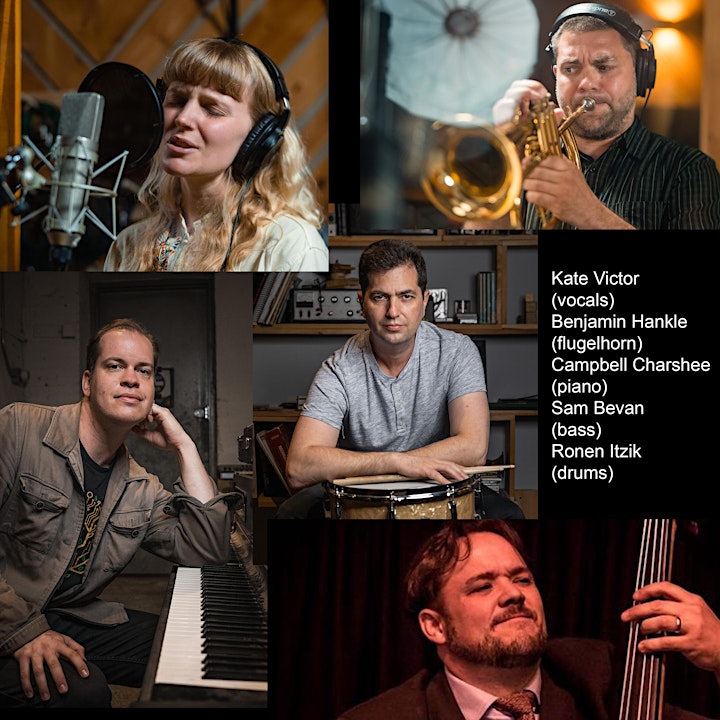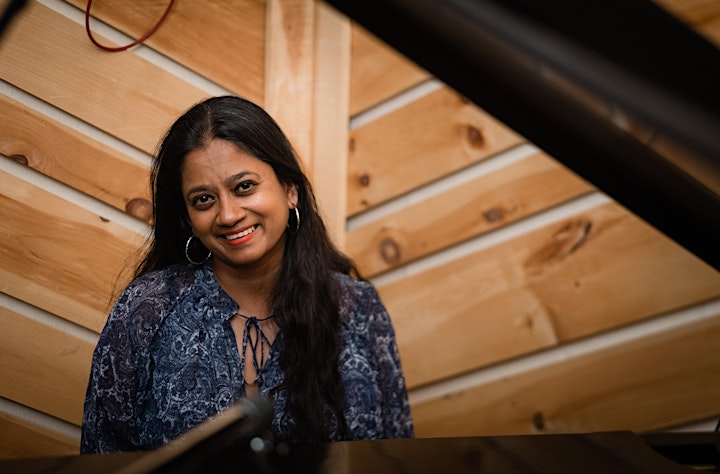 Photo Credit: Mike Mullan
About Theater 555
The 160-seat off-Broadway theatre located at 555 West 42nd Street (between 10th & 11th Avenues) opened fall of 2021 rechristened as Theater 555. Unused since the start of the Covid pandemic, the theater was the homes of the Signature Theatre and Pearl Theatre Company. Its most recent tenant was the New York arm of Upright Citizens Brigade.
Theater 555 is owned and operated by longtime off-Broadway and Broadway producer Eric Krebs, whose long career has included the building and operating of the former John Houseman and Douglas Fairbanks Theaters on 42nd Street's Theater Row from 1984 until 2005.
Theater Policies:
The use of cameras, recording devices, cell phones, beepers, and other electronic devices during the performance is prohibited. Everyone attending a performance must have a ticket. Latecomers will be seated at the discretion of management. Wheelchair and mobility-impaired seating is intended for patrons with mobility disabilities. Children under the age of four years will not be admitted. No outside food or beverage permitted, unless medically necessary. No weapons permitted on the premises.
Theatre is completely wheelchair accessible. There are minimal steps into the theatre from the sidewalk, but there is a ramp located to the east side of the Theater.