A look at ​Structural Insulated Framing System (SIFS) and Saving Money with the Walls - Free CE Webinar

Wednesday, May 16, 2018 from 12:00 PM to 1:15 PM (EDT)
Event Details
There is finally a better cost-effective way to get a thermally broken exterior wall, introducing a code compliant structural insulated framing system with a built-in thermal break. An initial R-Value of 20.2 through the entire wall structure solves the number one nemesis in the construction industry... how to minimize or stop the flow of heat and cold through a wall assembly... cost effectively. The structural insulated framing system is everything you need to construct an exterior wall or a party wall including the top and bottom plates, wall stud, king studs and jack studs, cripples, sole and sill plates. Imagine 99.23% complete thermal break. Made with an internal truss system that provides an incredible amount of strength allowing an 8' tall to a 16' tall stud to hold an impressive 3600 lbs; 3 times that of a 2x6. Code compliant for up to 5 stories in height.
Continuing Education Units (CEUS) 1 hour in
Green Building Certificate Institute (GBCI)
Building Performance Institute (BPI) NonWholeHouse
American Institute of Architects - AIA (HSW) 
Certified Green Professional (NARI & CGP)
Certified GreenHome Professional (CGHP)
AIBD
State Architect / Builder License may be applicable
Lessons Learned

1. Learn how to design, frame, bid, compare options, and build better structures that are highly energy efficient even if you have a stringent budget.
2. Discuss energy rebate programs and cost offsets that are available now and what could be in the future.
3. Articulate how this fits in in modular, residential, multifamily, and commercial construction techniques.
4. Know How to use this structural insulated framing system, aka SIFS, in curtain walls.
 Session sponsor:
Session sponsor: Tstud - Save money, stop thermal bridging and reduce energy usage. All in 1.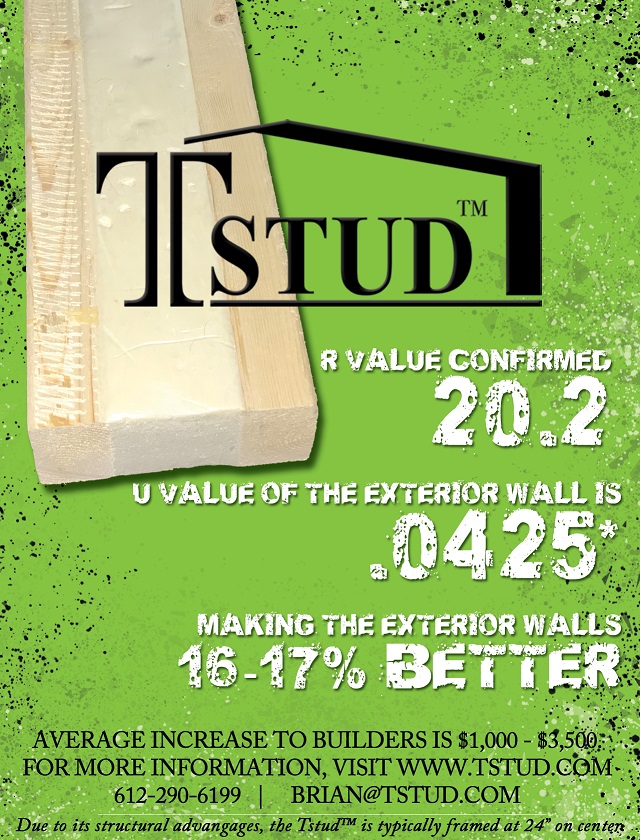 Instructor: Brian Iverson
Brian Iverson, the inventor, has a degree in architecture and has designed over 750 structures that have been built including homes, additions, apartments, condos, townhomes, commercial buildings, and more. He also is a journeyman carpenter and formally was a certified energy auditor for NSP in the first oil embargo days of the late 70's and early 80's. Iverson brings many stories that paint pictures of better building wall systems.
Have questions about A look at ​Structural Insulated Framing System (SIFS) and Saving Money with the Walls - Free CE Webinar?
Contact GreenHome Institute
Organizer
A nonprofit with a mission to empower people to make healthier and more sustainable choices in the renovation and construction of the places we live. 
Join us for our weekly Wednesday free ceu webinars.