Description
Jason Pontin, Editor in Chief of MIT Technology Review, will conduct a wide-ranging but informal conversation with science fiction writer Neal Stephenson about his craft, preoccupations, influences, and inspirations. Among the issues they'll discuss: the state and future of hard science fiction and how e-readers are influencing novels. At the end of an hour-long conversation with Pontin, Stephenson will take 30 minutes of questions from the audience. The event will be video taped and an edited version of the interview will appear in the 2012 edition of Technology Review's annual science fiction special issue, TRSF.

Hosted by Technology Review with assistance from the MIT Graduate Program in Science Writing. Plan to arrive at 3:30 p.m. The program will commence at 4:00 p.m.
Event hashtag on Twitter: #TRSF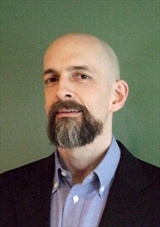 The New York Times bestselling author of Anathem, Neal Stephenson is continually rocking the literary world with his brazen and brilliant fictional creations—whether he's reimagining the past (The Baroque Cycle), inventing the future (Snow Crash), or both (Cryptonomicon). With his most recent bestseller Reamde, this visionary author whose mind-stretching fiction has been enthusiastically compared to the work of Thomas Pynchon, Don DeLillo, Kurt Vonnegut, and David Foster Wallace—not to mention William Gibson and Michael Crichton—once again blazes new ground with a high-stakes thriller that will enthrall his loyal audience and new fans equally. website | twitter

NOTE: There is no cost to attend
but you must register and bring your printed ticket
with you -- no exceptions.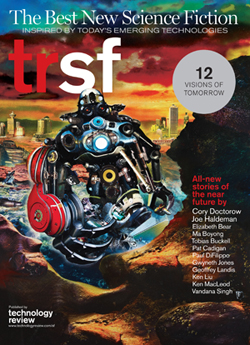 TRSF -- The Best New Science Fiction:


Inspired by real-life break-throughs covered by MIT's Technology Review, and featuring all-new stories by a dozen of the most visionary science fiction authors writing today, TRSF takes us to 12 possible worlds of tomorrow.
Print copies of TRSF will be available at the event for $7 (normally $7.95).
TRSF is also available for download on popular e-readers and tablets.