"A Little Piece of Light: A Memoir of Hope, Prison, and a Life Unbound": A...
Description
Join us for Session I of the Mass Incarceration Conversation Series for 2018-2019 for a conversation with Donna Hylton, author of the recently pubished memoir, A Little Piece of Light: A Memoir of Hope, Prison, and a Life Unbound (Hachette Books, 2018). Copies of the book will be available for sale at the event.
In 1986, Donna Hylton was sentenced to 25 years-to-life for kidnapping and second-degree murder. Like so many women before her, her life before her conviction had been a nightmare of abuse that left her feeling alone and convinced of her worthlessness. With her sentencing, it seemed that Donna had reached the end—at age 19, due to her own mistakes and bad choices, her life was over.

But behind the bars of Bedford Hills Correctional Facility, alongside this generation's most infamous female "criminals," Donna learned to fight—and then to thrive, earning two college degrees and becoming a leading advocate for criminal justice reform. For the first time in her life, she realized that she was not alone in the abuse and misogyny that she experienced; as she bonded with her new sisters, she discovered that her pain was not an anomaly, but a commonality among women from all walks of life—and especially prevalent among incarcerated women. In A Little Piece of Light: A Memoir of Hope, Prison, and a Life Unbound Donna sheds light on the U.S. prison system and the reforms that are so desperately needed to help incarcerated individuals become contributing members of society once their terms are complete.
During her childhood, Donna Hylton suffered years of mental, physical, and sexual abuse from many of the adults who were charged with her care—and the scars remained. As a result, her self-esteem suffered and she made some very wrong choices—as she readily admits. One of these choices led to the tragic kidnapping and murder of a man in the mid-1980s. Donna spent more than 25 years in prison, and during that time she worked to atone and improve her life, even as the rape and brutality continued behind bars. But she began to question the role of prisons in our society: are they geared toward rehabilitation, or merely for punishment? Why can't the prison system do both? And what happens to the women inside…especially when they finally serve their sentence and emerge from back into the "real world"?

Since her release from prison in 2012, Donna has emerged as a leading advocate for criminal justice reform and women's rights who speaks with politicians, violent abusers, prison officials, victims, and students to tell her story. But it's not her story alone, she is quick to say. She also represents the stories of thousands of women who are unable to speak for themselves because they've been silenced, imprisoned, or killed.

For viewers of "Orange Is the New Black," and readers of Random Family, A Little Piece of Light is the story of how Donna became the extraordinary figure that she is today. It's a story of tremendous pain and suffering, a childhood of abuse and missed opportunities, but also of survival, redemption, hope, and sisterhood—a story that shows us how to find our voices and make sure that our sisters, mothers, daughters, and wives never again have to ask, Am I worth it?
About the Speaker:
Donna Hylton is a women's rights activist, criminal justice reform advocate, and accomplished public speaker. After her release from prison, she founded From Life to Life, an organization that helps women reenter society after incarceration.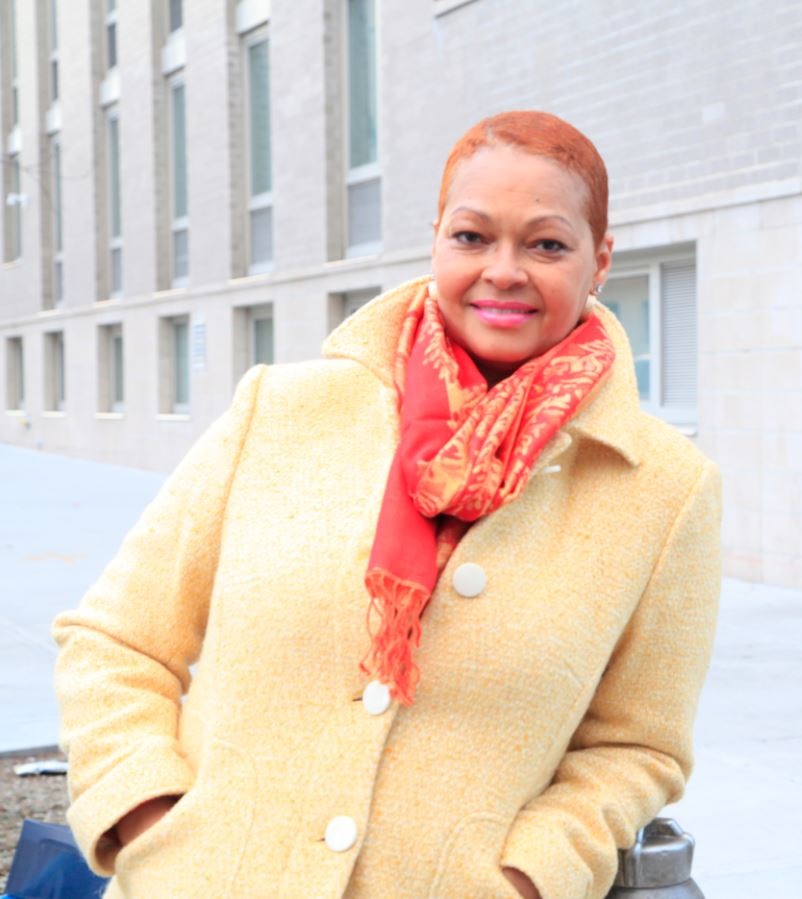 About MICS:
The Mass Incarceration Conversation Series (MICS) is a project at the NYU Silver School of Social Work that aims to foster dialogue amongst people impacted by mass incarceration, social workers, clinical practitioners, policy makers, academics, community members, and people working at the various intersections of this critical phenomenon.
The goal of MICS is to create a holistic understanding of mass incarceration that can ultimately inform practice and policy on clinical, micro and macro levels as it pertains to mass incarceration.