A Literary Evening with U of M's Keith Taylor and Civitas Fellows
Description
Join InsideOut (iO) and the University of Michigan's Keith Taylor, with Civitas Fellows Fatimah Asghar, Franny Choi, Callie Collins, and Kyle Hunt, for an evening of poetry and conversation in a historic Boston-Edison mansion.
Keith Taylor will share some of his work along with four University of Michigan MFA candidates of the Helen Zell Writers' Program. This event will benefit InsideOut's BookUp Detroit, an after-school reading program that provides books to young readers.
Join us for an evening of great literature and stimulating conversation!
Wine and cheese will be served.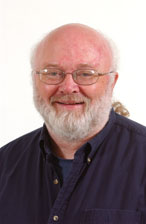 Poet and writer Keith Taylor teaches in the undergraduate and graduate programs in creative writing at the University of Michigan, directs the Bear River Writer's Conference, and is the poetry editor for Michigan Quarterly Review. Keith's work has appeared in such publications as Story, The Los Angeles Times, Alternative Press, The Southern Review, Michigan Quarterly Review, Notre Dame Review, The Iowa Review, Witness, Chicago Tribune, and Hanging Loose. His sixteenth collection, The Bird-while, was published by Wayne State University Press February 2017.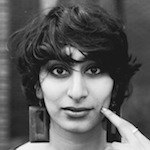 Fatimah Asghar is a nationally touring poet, screenwriter, educator and performer. Her work has appeared in many journals, including POETRY Magazine, Gulf Coast, BuzzFeed Reader, The Margins, The Offing, Academy of American Poets. Her work has been featured on news outlets like PBS, NPR, Time, Teen Vogue, Huffington Post, and others. In 2011 she created Bosnia and Herzegovina's first Spoken Word Poetry group, REFLEKS, while on a Fulbright. She is a member of the Dark Noise Collective and a Kundiman Fellow. Her chapbook After came out on Yes Yes Books fall 2015, and she is the co-creator and writer of Brown Girls, a web series that highlights friendships between women of color.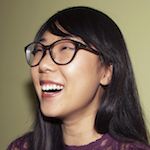 Franny Choi is the author of the collection Floating, Brilliant, Gone (Write Bloody Publishing, 2014) and the chapbook Death by Sex Machine (Sibling Rivalry Press, 2017). She has received awards and fellowships from the Poetry Foundation, Kundiman, and the Rhode Island State Council on the Arts. Her work has appeared in Poetry Magazine, the Poetry Review, Indiana Review, and elsewhere. She is a Project VOICE teaching artist, and a member of the Dark Noise Collective.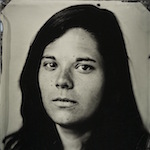 Callie Collins is a writer and editor from Texas. Her fiction and nonfiction has appeared in The Rumpus, The Toast, The Collagist, PANK, and NANO Fiction, among other venues. She is the codirector of A Strange Object, a small press based in Austin. She currently lives in Ann Arbor, Michigan.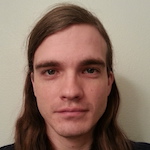 Kyle Hunt is a poet from West Texas. He holds a BA in creative writing from Texas Tech University and is now an MFA candidate at the University of Michigan. He has work forthcoming in Toe Good Poetry.
Thanks to the sponsorship of the Helen Zell Writers' Program, all proceeds from the evening will benefit the InsideOut BookUp programs at Carstens Elementary-Middle School and Marcus Garvey Academy.