Description
Join InsideOut (iO), Peter Markus, and special guests for an evening of poetry and conversation in a historic Boston-Edison mansion.
Peter Markus will read from his new book of nonfiction, Inside My Pencil, which chronicles a year of teaching poetry at Golightly Educational Center through the InsideOut Literary Arts Project.
As Booklist says, "Markus empowers his students to turn their simple No. 2 pencils into instruments more magical than any wand at Hogwarts."
Pete will be joined by poet Benjamin Alfaro, author of Home Court and a featured artist on the HBO Original Series 'Brave New Voices' and Hajjar Baban, Detroit's Youth Poet Laureate.
Join us for an evening of great literature and stimulating conversation! Wine and cheese will be served.
This event will benefit InsideOut's School Residencies, which place professional writers in schools to conduct creative writing workshops that engage students' imaginations and introduce them to the pleasure and power of writing.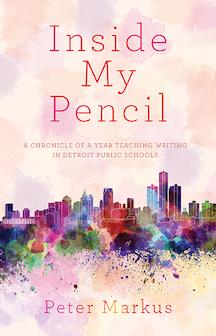 ---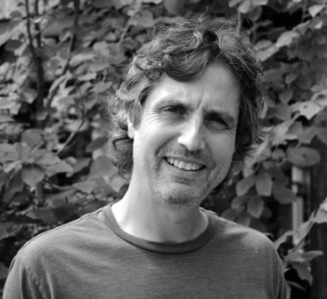 Peter Markus is the author of the novel Bob, or Man on Boat as well as five other books of short fiction, the most recent of which is The Fish and the Not Fish which was named a Michigan Notable Book in 2015. His fiction has appeared in such literary journals as Iowa Review, Black Warrior Review, Quarterly West, and Notre Dame Review, among many others. He also edited, with Terry Blackhawk, To Light a Fire, a collection of essays in celebration of InsideOut's 20 year history. He has been a writer-in-residence with InsideOut since its inception in 1995 and is also a Special Lecturer in Creative Writing at Oakland University where he won the Teaching Excellence Award in 2015. In 2012 he was named a Kresge Arts in Detroit fellow in the Literary Arts.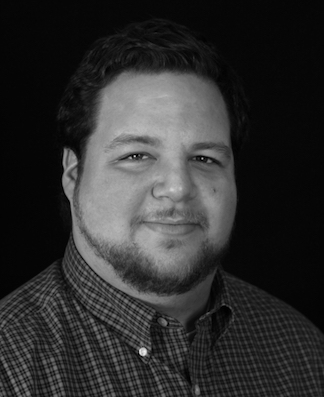 Benjamin Alfaro is a Detroit-based writer and educator. He is the co-author of Home Court (Red Beard, 2014) and his writing has appeared in The BreakBeat Poets: New American Poetry in the Age of Hip-Hop, Southern Indiana Review, Union Station Magazine, Acentos Review, Freeze Ray Poetry, Red Cedar Review, and elsewhere. He was a featured artist on the HBO Original Series 'Brave New Voices' (2009) and has performed, lectured, and led workshops across the continental United States. He has been a teaching artist with InsideOut Literary Arts since 2008, where he currently serves as the Youth Leadership Coordinator. | www.BenjaminAlfaro.com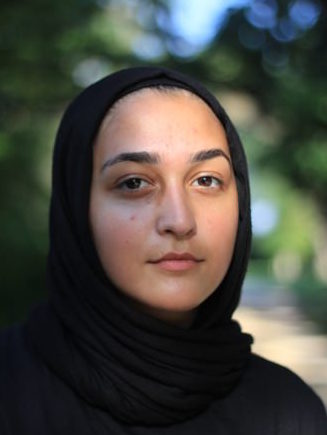 Hajjar Baban is currently serving as the Detroit Youth Poet Laureate, a program of InsideOut Literary Arts Project. She attends the University of Wisconsin-Madison through the First Wave scholarship, edits poetry for UNDERSCORE, and has performed in poetry slams nationwide. A Pakistani-born Afghan Kurdish poet, her work has been published by Detroit Free Press, InsideOut, Albion College, and Creative Communications.
Hosted by Lynch & Sons Fund for the Arts
Please note: Address will be provided with ticket purchase.