A Linear State Estimator with Synchrophasor Data

Tuesday, June 12, 2018 from 11:00 AM to 1:00 PM (PDT)
Event Details
IEEE Metropolitan Los Angeles Section Power & Energy Society Chapter Presents
A Linear State Estimator with Synchrophasor Data

This presentation will introduce the concept and algorithm of Linear State Estimator (LSE). It will also share the experience on the design, implementation and testing of LSE in several ISOs and Utilities in North America. The presentation will demonstrate the benefits of LSE for the real-time operations of power system. The LSE has been used to validate and condition raw Phasor Measurement Unit (PMU) data, expand the PMU coverage by creating virtual PMUs at nearby substations, and provide resiliency by backing up Energy Management System (EMS) system when the EMS state estimator fails to solve. In addition, a Department of Energy (DE) awarded research project will be presented to illustrate new real-time applications using LSE technology to provide the actionable information for operators.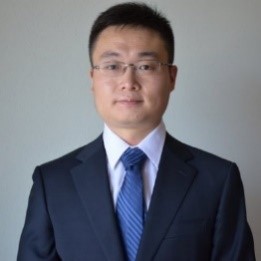 About our Speaker – Lin Zhang, PhD, IEEE member, is a Senior Power Systems engineer at Electric Power Group. His group is responsible for the design, implementation, testing and deployment of enhanced Linear State Estimator. He also serves as Principal Investigator for several projects awarded by Department of Energy. Dr. Zhang received his Bachelor of Science, Master of Science and PhD in Electrical Engineering from the Huazhong University of Science and Technology, Wuhan University and Washington State University in 2006, 2008 and 2014 respectively.  
When: June 12, 2018

11:10am        Social and Registration
11:30am        Lunch
11:50am        Open Meeting  
12:00pm       Speaker Presentation
1:00PM         Adjourn
Where: Luminarias Restaurant
3500 Ramona Blvd. Monterey Park, CA
(323) 268-4177
On the Monterey Park Golf Course Grounds
Details: 
•   Advance registration: RSVP on EventBrite by June1, 2018
•   Advance registration:  IEEE Members $20.00; Non-IEEE Members $35.00, Students $12.00; Vendor Display Table* $50. (We will collect at the door but we need to confirm attendance with the restaurant.)
•   Late registration: IEEE Members $23.00; Non-IEEE Members $40.00, Students $15.00; Vendor Display Table* $60.
* Display table is for displaying technical information only; no sales are allowed.
Note: Please bring change with you if you would pay cash.
Registration questions?  Please email: arash.jamehbozorg@calstatela.edu
2018 IEEE LA Metro(LAC) Section PES Chapter Officers
Chair – Arash Jamehbozorg, PhD
(323) 343-4479, arash.jamehbozorg@calstatela.edu 
Vice Chair – Heng (Kevin) Chen, P.E.
(626) 685-2015, H.Chen.US@ieee.org 
Secretary – Giovanni Gonzalez
(619) 849-9425, Giovanni.Gonzalez@nv5.com
Treasurer – Jacky Wong
(213) 217-6136, jcwong@ieee.org
Awards Chair – Sharmila Sharmi
Membership Development Chair – Dewan Jamir, P.E.
When & Where

3500 W Ramona Blvd
3500 West Ramona Boulevard
Monterey Park, CA 91754


Tuesday, June 12, 2018 from 11:00 AM to 1:00 PM (PDT)
Add to my calendar