"A Legacy Revealed | Champions of Justice" Urban League Black History Cele...
Description
Urban League of Greater Hartford is presenting its 5th annual Black History Celebration!
The theme for this year's signature event is "A Legacy Revealed - Champions of Justice," a cultural experience showcasing the achievements of people of color through innovation and advocacy.
6:00 - 7:00 pm INTERACTIVE EXHIBIT
Browse "Legacy Stations," listen to live music and sample culturally-inspired hors d'oeuvres, while learning about the rich history, resources, services and activities offered by individuals and organizations within the community.
7:00 - 8:30 pm LEGACY SHOWCASE
Entertaining and thought provoking historical and cultural presentations showcased through music, poetry and dance while we acknowledge the contributions of featured Legacy Honors recipients.
This night will be a multi-sensory experience to remember as we inform, entertain and educate the community about Hartford's history and culture!
*Free Parking available at the Farmington Ave parking lot entrance*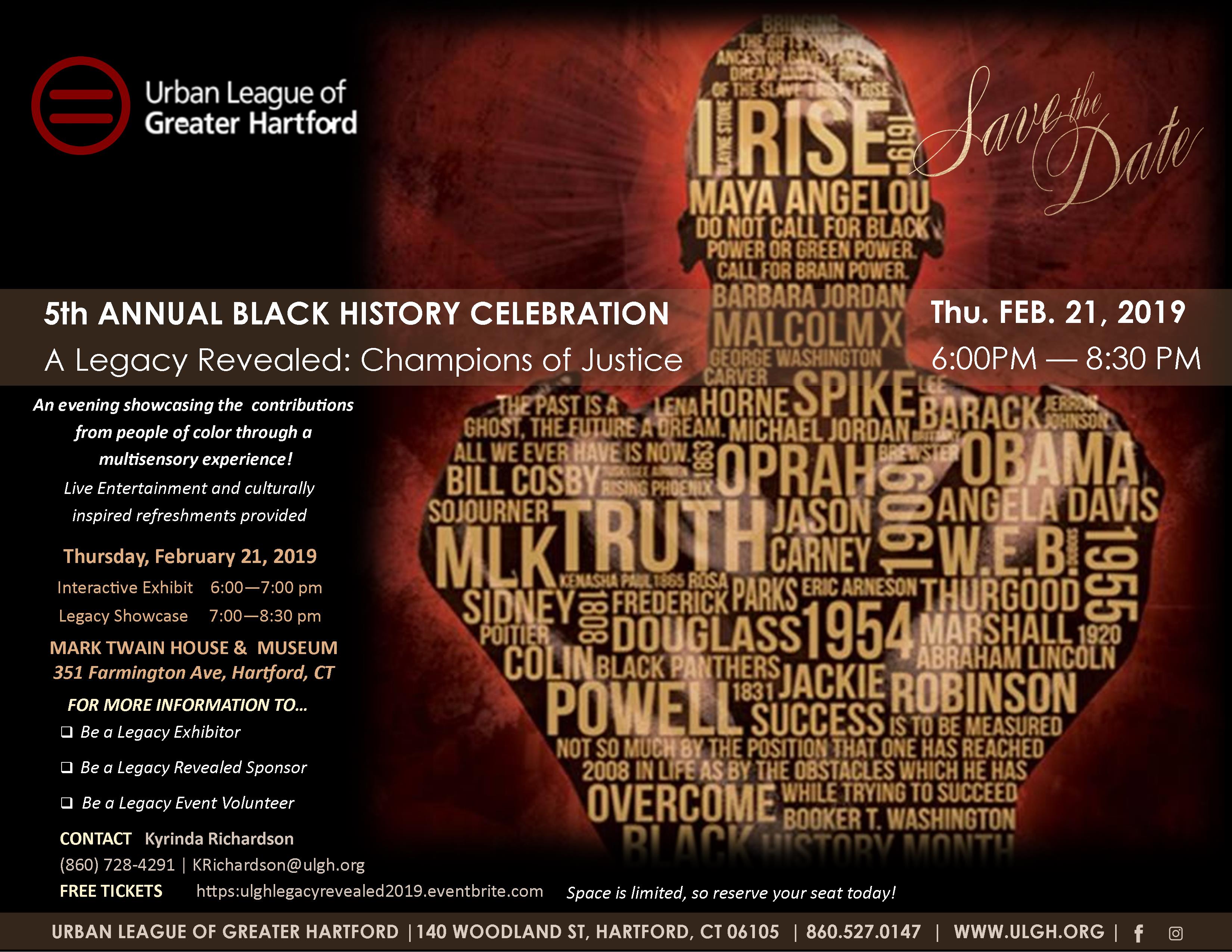 ---
Contact Kyrinda Richardson at krichardson@ulgh.org or (860) 728-4291 for Sponsorship/Ad opportunities, or to secure a table as an informative Legacy Exhibitor.
- Legacy Sponsorship / Ad Pledge Form
- Legacy Exhibitor Registration Form
- Make a Donation