About this Event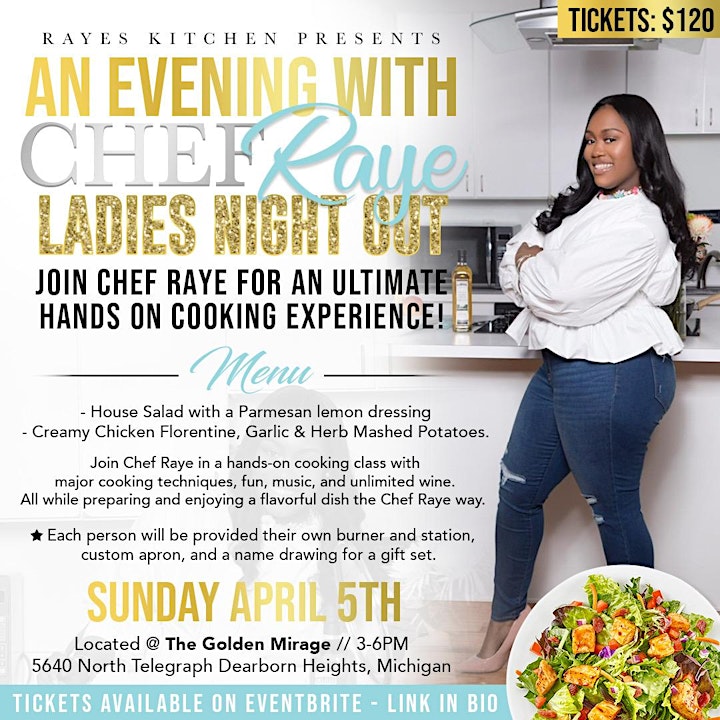 In this class you'll work together with other ladies in a fun, hands-on environment led by Chef Raye.
Cooking Class is about 3 hours, unless otherwise.
Each person will have their own burner but we will still work and learn together.
This Hands-on class is limited to 20 seats only
You will be standing, cooking and working for most of the class .
You will enjoy a generous taste of your prepared meal!