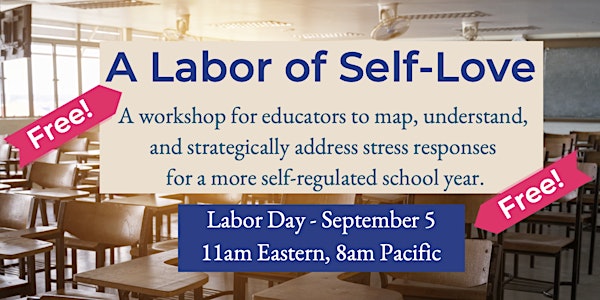 A Labor of Self Love
This short, targeted workshop supports teachers to befriend their stress indicators and implement strategic de-stressing solutions.
About this event
Educators can tolerate unimaginable amounts of stress. Just because you CAN tolerate it, however, doesn't mean that you have to!
While we'll be in a big group, you'll be able to privately explore your own experiences of different types of stress (no breakout rooms or cold-calling). With the information you gain about your stress responses, you can implement strategic interventions to protect your sanity and peace.
Facilitator Jess Cleeves will share an exercise that informs, but doesn't appear in her book "Planning to Stay: Burnout, Demoralization, Exploitation, and How to Reclaim Your Classroom and Your Life... Anyway."
This efficient, focused workshop supports early career and veteran educators, alike.
Already have plans for Labor Day? No worries! Registrants receive access to a recording for 2 weeks after the workshop.