Description
Ring in 2018 at the BEST PARTY YOU'VE EVER BEEN TO with a couple hundred of your closest friends!
Bourbon, champagne, coffee/hot chocolate bar, hors-d'oeuvres, DJ/dancing, games, a photo booth, magic, and more!
All profits will be donated to Joy Project initiatives. This year, we are trying to get a handicap-accessible van for our friend Matthew.
FAQ's at the bottom.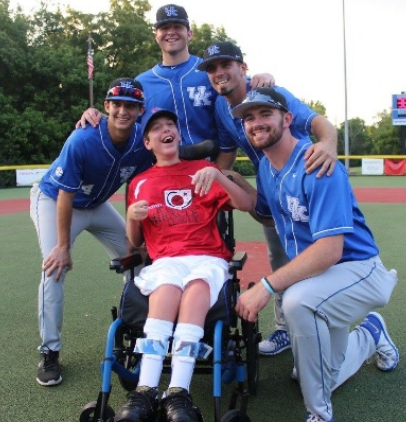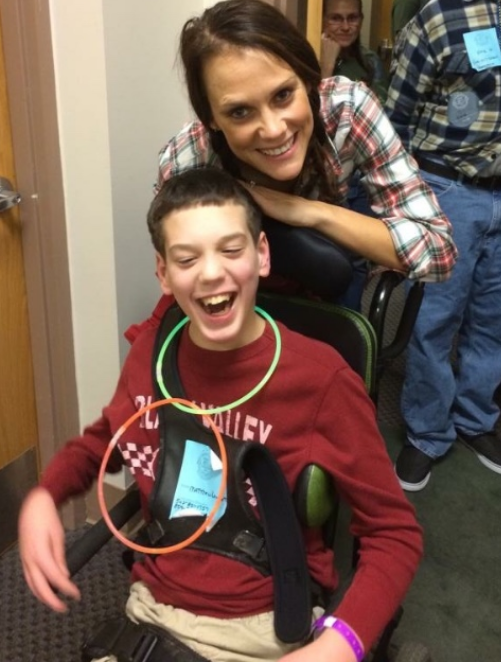 FAQs
But I have kids - can I bring them?
This event is for college age and older. We are putting on a family event earlier in the day that you are welcome to sign up for here.
What's the theme?
As the event name implies, the theme is medieval/royalty. We will have knights walking around during the event, 'guarding' the castle, with many other decorative items creating this feel.
What's the dress code?
Feel free to dress along the theme above, though it is not required. Otherwise, the dress code is "formal". No casual wear. We are in a castle surrounded by the knights of His Majesty and Her Royal Highness. Step up your game.
What's the itinerary/schedule/specifics?
9pm - castle doors open, knights take their posts, DJ/dance floor open now -> all night, come in and explore!
9:15pm - bar, bourbon room & coffee bar open, grab a drink!
9:30pm - photo booth opens/knights available for photos, various games in castle rooms (i.e. pool, poker) open
9:45pm - food/Appetizers/hors d'oeuvres/charcuterie platters come out
10:00pm - Welcome ceremony, introduction to the Joy Project initiatives that this party has funded
10:30pm - Magic show by 12-year-old superstar Emma Duerson :)
11:15pm - a surprise for everyone... ;)
11:45pm - pass out champagne, get ready for the new year!
12:00pm - happy new year!
Sounds like there's a lot of craziness going on. Will there be anywhere that's quiet, where I can just sit and talk to my friends?
Yes, more than one place to sit and connect with people. The castle is big.
What about the weather? Isn't it going to be cold?
Yes, probably. We can hold about 200-300 inside the castle main building itself, and we will have two heated tents outside that will be sufficiently large enough to hold everyone and keep them comfortable, both from a temperature and a crowding standpoint.
Can I rent a room to stay overnight?
Depends on availability. Some will be going to event sponsors/VIP's. Please reach out to luke@continuousjoy.org if interested.
How about transportation to & from the party?
We have partnered with Abe Owen at Horse & Barrel Tours who will be providing free (to attendees) shuttle service all night to and from the nearby hotels that have been booked for the event (see below). Because they have generously discounted their services to the Joy Project, we would strongly encourage, and their drivers would greatly appreciate offering them gratuity for their services on a holiday in the middle of the night ;) Also, if you want local door-to-door transportation (from your house, to the party, and home again) you can call Abe directly to arrange that at: 859 797 3605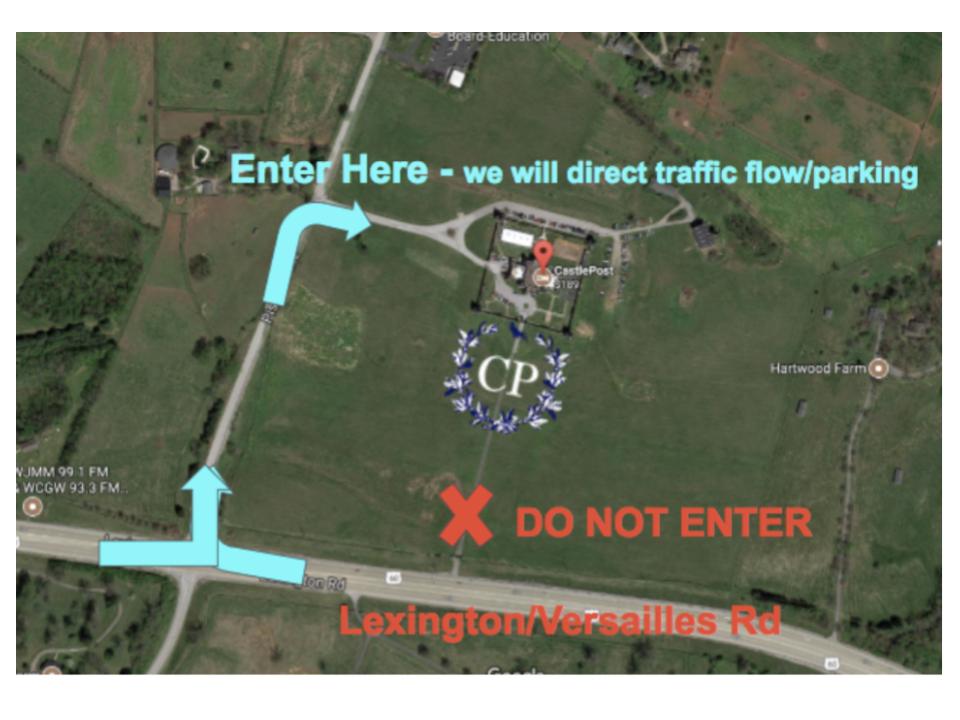 What about lodging close by?

We have reserved 20 (10 King/10 Double Queen) rooms at the following hotels (14 min away from the castle, with shuttle services to and from provided):
Comfort Suites: 3060 Fieldstone Way, Lexington, KY 40513. Call (859)-296-4446. Ask for the group rate of $69, under event name "A Knight at the Castle"
Hampton Inn Lexington South-Keeneland/Airport: 3060 Lakecrest Cir, Lexington KY 40513. Call (859)-223-0088 . Ask for the group rate of $79, under event name "A Knight at the Castle".
These rooms will be on a first-come, first-serve basis. The special rate will expire on 25 December. The hotels are adjacent to each other and are 7 miles from the Castle. The standard 16% room tax will be applied to the above rates.
Are there ID or minimum age requirements to enter the event?
No, but this party is for 'adults'. While there will not be any PG-13 things going on at the event, there will be alcohol (we will be checking ID's), and we already have a 'family-focused' event right before for kids.
So, if you're thinking of bringing children, take them to this event instead.
What are my transportation/parking options for getting to and from the event?
Parking will be available onsite. If you think you'd like a ride home that night, please reach out to us, we're working on a solution to this so that everyone can have as much fun as they want at the event and still get home safely, without waiting 2 hours for an Uber/cab.
What can I bring to the event?
Anything except alcohol.
What is the alcohol situation?

We will be checking ID's of everyone - no minors will be served, though we will have plenty of non-alcoholic beverages for them. Champagne will be passed out before midnight (free). There will be a bourbon tasting room with several different kinds of bourbons and a bourbon expert explaining the science and art of making bourbon and pairing it just right. Everyone will get one drink ticket. Otherwise, there will be a cash bar, which will be fully stocked.
What about food and other drinks?
We will have a hot chocolate/tea/coffee bar sponsored by a local coffee shop. Appetizers/light hors d'oeuvres/charcuterie platters will be provided by the castle.
Do I have to bring my printed ticket to the event?
No. Just make sure your name & number of tickets match whomever you're bringing with you.
Is it ok if the name on my ticket or registration doesn't match the person who attends?
As long as you email us ahead of time. Try not to have our check-in person making game-day decisions about who to let in because things aren't matching up. Again, reach out to luke@continuousjoy.org.