A JOY RIDE THROUGH DECADES OF AMERICAN CULTURE & AUTOMOBILE DESIGN WITH BILL PORTER: Journey from the Muscle Car's Golden Era to Biomorphism of Today

Wednesday, July 22, 2015 from 6:30 PM to 8:00 PM (EDT)
Event Details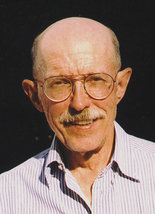 According to Louisville native and University of Louisville alumni Bill Porter, retired Chief Designer of three decades at General Motors, "The best designs are those that represent a true synthesis of art and technology."
Join Kentucky to the World for a lively conversation with Mr. Porter as he discusses the creative evolutionary journey and inspirational recipes for the fusion of engineering and art that sparked some of the world's hottest automobile designs and trends. Along the way, discover unique influences of his Kentucky upbringing on his work, like drawing fighter planes during his childhood art classes at what is now the Louisville Visual Art Association.
His stories and philosophy are sure to regale future generations to aspire, as he explains, "The opportunity is once again available for strong entrepreneurship to break free in ways that have not been possible for decades. Today the global business climate is new, the technology is new, and the challenges are new. I believe that once again it is possible for giants like Alfred P Sloan, Harlow Curtis, Ed Cole and Pete Estes to emerge from the pack and do great things tomorrow."
JOIN US!
The evening interview event will be held on Wednesday July 22, on the Fourth Floor of the Henry Clay Building (604 S. 3rd St.). Reception is at 5:30 PM followed by the program at 6:30 PM. Tickets are $25; price includes appetizers by Wiltshire Pantry and a cash bar. Due to space limitations, no tickets will be sold at the door.

About William (Bill) Porter
William Porter, born 1931 in Louisville, Kentucky, served for three decades as Studio Chief Designer at General Motors, where he worked from 1957 until retirement in 1996. He played a seminal role in the history of American muscle car design, having made his mark with the 1968 Pontiac GTO and 1970-73 Pontiac Firebird 400. His impact on auto design continued into the 1990's with the 1997 Buick Park Avenue. Among other impressive cars on his design roster include the Trans Am, 1985 Buick Electra T Type, 1991 Buick Park Venue and 1995 Buick Riviera.
In 2007, the Louisville Visual Art Association honored Mr. Porter, who attended children's programs at their formerly named Art Center School, with a retrospective exhibition of sketches from his lifework at GM, "Designing an Icon: Creativity and the American Automobile." As Mr. Porter explained to KTW, "I think the Kentucky lifestyle contains a sort of measured gentility that fosters a deeper look at situations and events. No locale, I am sure, has a monopoly on this (and certainly Kentucky politics are as rough as anyplace else), but the common sense and depth of perception fostered by a more calm and gentlemanly manner have proved an asset to my career as a team player in the automobile design world."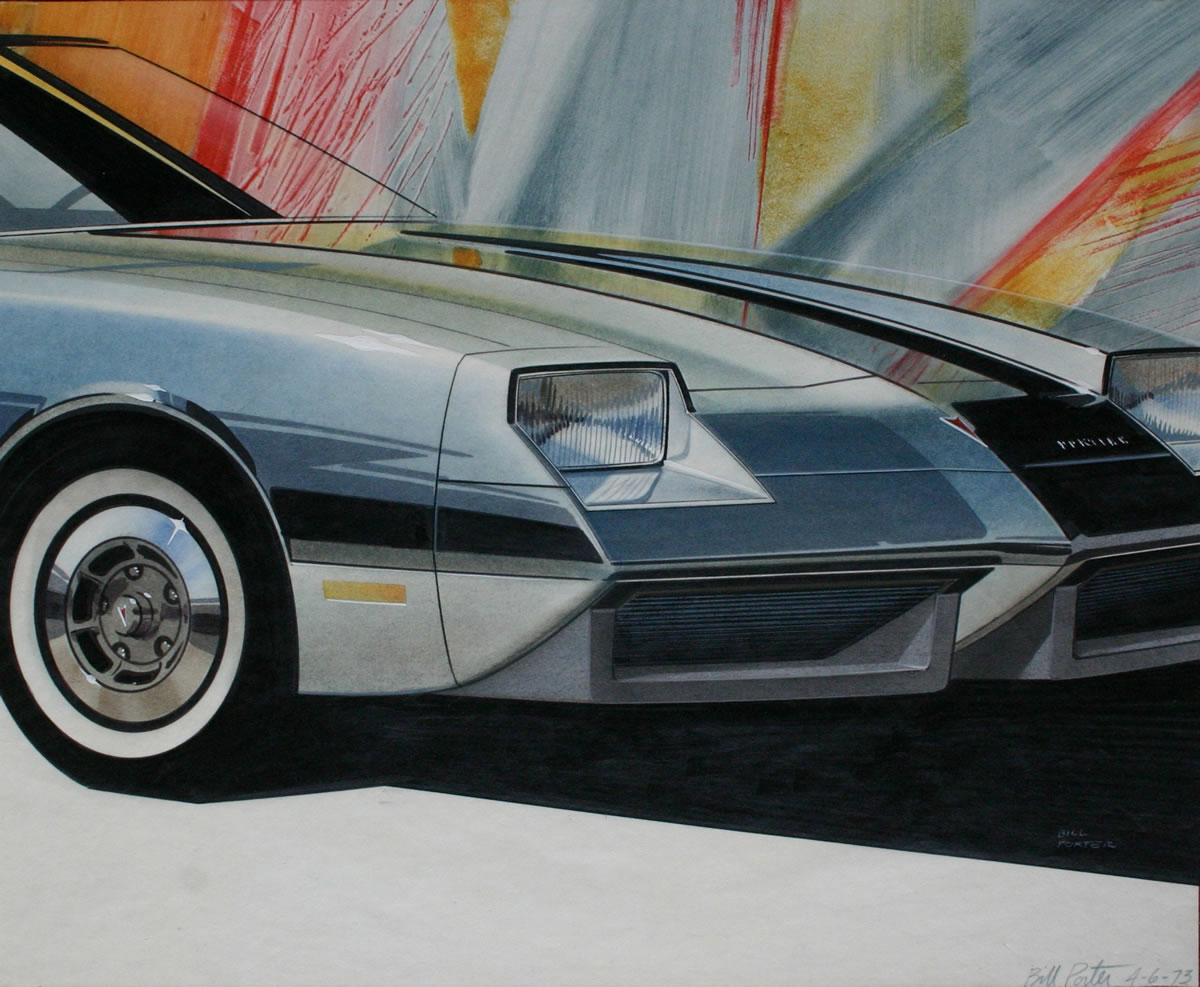 More about Bill Porter: full biography and photos are at www.kentuckytotheworld.org.
Introducing Our Moderator - Kay Grubola
Kay Grubola, the daughter of a Chrysler executive, grew up in the car culture of Detroit during the muscle car era. Having been offered the rare opportunity as a youth to see some of the secret concept drawings she never forgot the power and excitement of the work. An artist and independent curator, she conceived and assembled Designing an Icon, Creativity and the American Automobile, the first major exhibition of original automotive concept drawings in America. A close relationship with Bill Porter resulted from working together on the exhibit and continues today.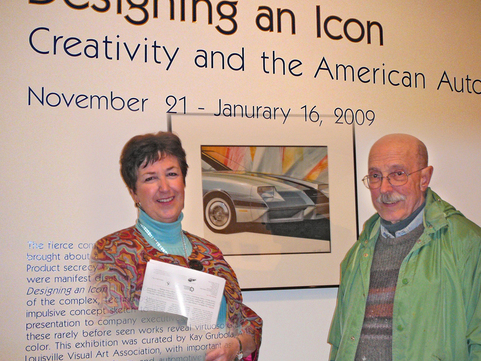 Have questions about A JOY RIDE THROUGH DECADES OF AMERICAN CULTURE & AUTOMOBILE DESIGN WITH BILL PORTER: Journey from the Muscle Car's Golden Era to Biomorphism of Today?
Contact Kentucky to the World
When & Where

The Henry Clay Building, 4th Floor
604 S. 3rd St
Louisville, KY 40202


Wednesday, July 22, 2015 from 6:30 PM to 8:00 PM (EDT)
Add to my calendar
Organizer
Kentucky to the World (KTW) enhances our state's image at home and beyond by showcasing the talent, ingenuity, and excellence of outstanding men and women with strong Kentucky ties. By promoting Kentucky connections, KTW is a catalyst for igniting creativity and initiative in our students, mentors, and citizens.
KTW achieves its goals through multimedia programs that range from a live-audience speaker series, to the website's written profiles, video interviews, and social media real time news.