Description
NEEDLEROCK ONE DAY RETREAT. JULY 2019. COLORADO
JOURNEY INTO AWAKENING
Do join us for this all day Retreat of Self Improvement and Experience SHIFTS in Consciousness
Results:
* A Calm Mind
* Profound Inner Peace
* Spiritual Growth
* Transformation in Consciousness
* Health and Loving Relationships
* Achieving Success in the Outer World
Through Ancient Sacred Practices, Powerful Teachings, and Meditations by Enlightened Monks Livestreamed from India.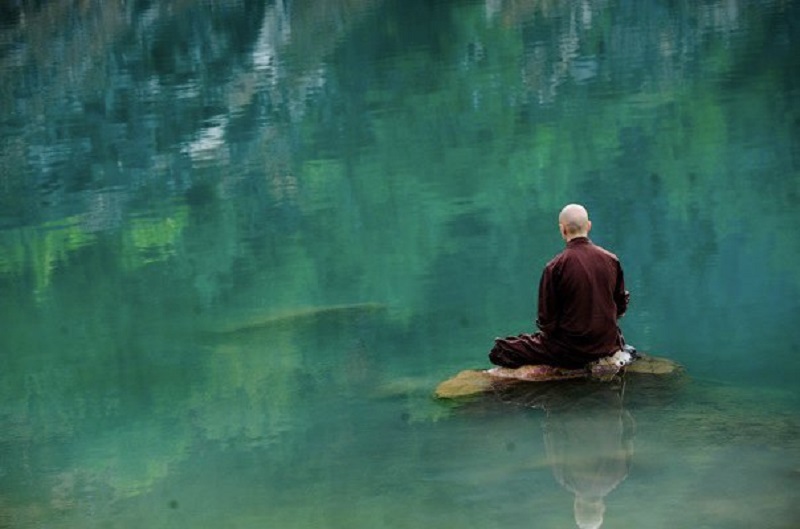 ---
WELCOME PARTY + HAPPINESS MEDITATION
Monday, July 8th
6:00p.m.-7:30p.m.
** FREE. Please sign up for the free ticket so we know how many to expect. Come to NeedleRock Meditation Sanctuary the evening before the Course and experience the profound Sacredness of the Lands. Meet other like-minded individuals on this Conscious Awakening Journey. Includes the Happiness Meditation **
JOURNEY INTO AWAKENING
ONE - DAY COURSE DATE:
Tuesday, July 9th
8:30am - 8:30pm
Please arrive by 8:15am at our Meditation Event Center to settle in. We will have an action packed day of Teachings, Meditations, + Ancient Sacred Technologies for Awakening. We will have bathroom/coffee breaks througout the day, as well as a 90 minute lunch break where we will serve a wonderful Vegetarian Lunch at mid day.
I will be your Coordinator for the Retreat, so please call or text me on whatsapp with any questions at all: 970-948-4512. Your safety and comfort are our number one priority so if you have any special needs, please let us know in advance.
VENUE:
Course will take place at NeedleRock Meditation Sanctuary, situated on 421 acres of beautiful Sacred Lands. The Course will be facilitated in our Sacred Event Center, and you will also be able to spend time in our Supreme Light Temple + in our Sacred Forest. Please bring great walking/hiking shoes.
You will have plenty of time to explore, hike, meditate, do yoga, etc on your own on our lands. We just added two beautiful YURTS too! One will be our Dining Hall + Welcome Center, with a coffee/tea station set up all the time. We will be offering a hearty and catered Vegetarian lunch during the course mid-day.
LODGING:
**PLEASE BOOK YOUR LODGING ASAP** Lodging fills up quick so please do this in the next couple of days!
All lodging takes place in the nearby towns of Paonia, Crawford, and Hotchkiss. Lodging not included in ticket price. There are lots of Organic orchards, cafes, and coffee shops around here. Our five favorite Inns:
1.) Agape Farm + Inn 970-527-3385 https://www.agapefarmandretreat.com/
2.) Hotchkiss Inn 800-817-1418 http://www.hotchkissinnmotel.com/ This is a nice motel in the town of Hotchkiss which also has cafes, coffee shops, a grocery store, etc. 10-15 minute drive to Ranch.
3.) StoneHouse Cottage http://www.stonehouseinn.net/ This is in Crawford, a tiny town with no real ammenities. Just one good restaurant. Close to Ranch.

4.) Living Farm Cafe + Inn http://thelivingfarmcafe.com/

5.) Bross Hotel: https://www.paonia-inn.com/
Also: Please check AirBnB + Expedia for these towns (Paonia, Hotchkiss, Crawford.
AIRPORTS:
You will need to book a rental car.
1.) Montrose, CO - this is the best airport to fly into. It's a 45 min drive to Ranch.
2.) Grand Junction, CO - this is second best airport to fly into.1.5 hour drive to Ranch
3.) Aspen - 2.25 hr drive
4.) Vail/Eagle - 2.5 hr drive to Ranch
5.) Denver is a 5 hour drive.
---
What to bring:
Yoga Mat
Meditation cushion or backjack
Great walking/hiking shoes
Inside socks/slippers (as no shoes will be allowed inside)
Shawl
Eye mask (for process)
Layers as it's Colorado!
Camera, journal, and anything else to make you comfortable.
Defintely a backpack or bag so you can walk to all the sacred spots with your things.
Water bottle (we have spring water from the taps so you can fill up there)
Any small snacks you will need
Sun Hat/sunscreen
Your child-like wonderment as to the amazingness to life! (lol, just seeing if you were still reading this!!)
Do text me or whats app me with any queations leading up to our Retreat.
Address that you can GPS for directions:
41545 Cottonwood Creek Rd
Crawford, CO 81415
TRAVEL SAFE AND SEE YOU SOON!
~ Julia :)