A Journey into Awakening Denver Metro Area
Sales Have Ended
Ticket sales have ended
This event is sold out.
Sales Have Ended
Ticket sales have ended
This event is sold out.
Description
Please join us for this all day Retreat designed for you to move into a new way of living with ease and freedom. Many past attendees have had huge breakthroughs allowing them to experience their ordinary lives as extraordinary.
Over 1000 people are expected to attend all over North America. Join the Global Evolution in Consciousness.
Participants are sharing reports of:
A CALM MIND
PROFOUND INNER PEACE
GENUINE HAPPINESS
IMPROVED HEALTH
LOVING RELATIONSHIPS
ABUNDANCE
SUCCESS THROUGH CLEAR FOCUSED ACTION
Enlightened Teachers, live streamed from India will share ancient sacred practices, powerful teachings, and meditations.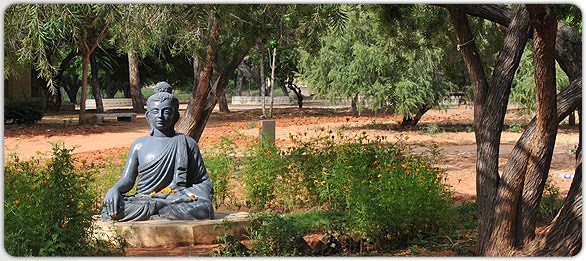 ---
TESTIMONIALS:
This day of immersion was recently offered to over 900 participants in Russia. Here are a few of their experiences:
"I realized today during meditation that there are really no stories. It means I can remember the experience of communication with somebody, but it doesn't influence at all my perception of the present moment, there is no suffering, no aggression, no victim-perception. I can communicate or not, I can do something or not – but everything comes from Now. There is nothing coming from the past... nothing psychological." – Mikhail
"I do common things as usual, going to my workplace, solving something, but there are no obtrusive thoughts based on comparison, about how do I look... how do I behave... how do I react, etc. All these thoughts are just not there!!!! There is no circulation of my own chatter inside, which is unbearable sometimes! There is only music in my head. That's all!" – Veronika
---
Event coordinators Ann Hines and Fran Jenner joyfully welcome you to this very special course. We are thrilled that you are able to attend and we look forward to being with you.
Please arrive by 8:15am at our Sheraton Event Venue to settle in. We will have an action-packed day of Teachings, Meditations, & Ancient Sacred Technologies for Awakening. There will be bathroom and snack breaks throughout the day, as well as a 90-minute lunch break.
Your safety and comfort are our number one priority. If you have any questions or special needs, please let us know in advance by texting/calling Fran Jenner at 303-717-3188.
---
VENUE:
The course will take place at the Sheraton Denver Tech Center, 7007 S. Clinton Street, Greenwood Village, CO, 80112, in the Evans Room.
This venue is distinctive with its calm and elegant simplicity, friendly staff, a variety of flexible, functional spaces and restaurant options, and modern technology support.
There is plenty of free parking near the Conference Center entry. The Evans room is just inside the entry.
Light rail access is available at Arapahoe Village Center Light Rail Station (8800 E Caley Ave, Caley and Yosemite), about 1.5 miles from the Sheraton. There is a free shuttle service for pick-up and return to the Light Rail Station. The shuttle operates from 6:30am to 9:30pm. (Call 303-799-6500 to request pick-up and allow 20 minutes). The shuttle service will be available after the course ends from 9pm until 9:30pm.
---
FOOD AND SNACK OPTIONS:
Coffee and tea will be served in the morning and water will be provided throughout the day and evening. During breaks, feel free to explore the many comfortable spaces around the hotel for snacking, relaxing, and hanging out.
At mid-day, the hotel restaurant, The Link, will cater a vegetarian/protein option salad bar buffet lunch, specifically for all course participants ($15.00 per person), or you can order from The Link menu, or the Redfire Restaurant. There is also the Sheraton Café serving sandwiches/coffee/tea ($10-12.00) just around the corner from the Evans Room. In addition, several restaurants are within walking/short driving distance.
---
LOCAL RESTAURANTS:
Pho Lee ~ 6860 S. Clinton St. Unit C, Greenwood Village ~Traditional Vietnamese food, casual.
Amigos ~ 6831 S. Dayton St., Englewood ~ Mexican food, friendly, relaxing atmosphere, casual.
Landry's Seafood House ~ 7209 S. Clinton St., Englewood ~ Gulf Coast seafood, casual.
New Indian Cafe ~ 6886 S. Clinton St., Greenwood Village ~ Simple Indian variety foods, casual.
ViewHouse Centennial ~ 7101 S. Clinton St., Centennial ~ Casual eatery, fun energy.
IHOP ~ 7017 S. Clinton St., Greenwood Village ~ Pancakes, waffles, lunch menu, next door to hotel.
---
LODGING:
The hotel is offering discounted room rates for event attendees. Call 1-303-799- 6200 for reservations. Register by June 9, 2019 to receive the discount. Let the reservation desk that you are with the Jouney to Awakening Denver group to receive the discount.
---
WHAT TO BRING:
- Layers for A/C and temperature fluctuations
- Cell phone, journal, an extra pen and anything else to make you comfortable
- Water bottle ~ but water will be provided
- Any small snacks you will need
- Your child-like wonderment as to the amazingness of life! (LOL, just seeing if you were still reading this!!)
---
Seating is limited! Register and purchase your tickets early.
Bring your friends and family!
SEE YOU SOON!
Fran and Ann