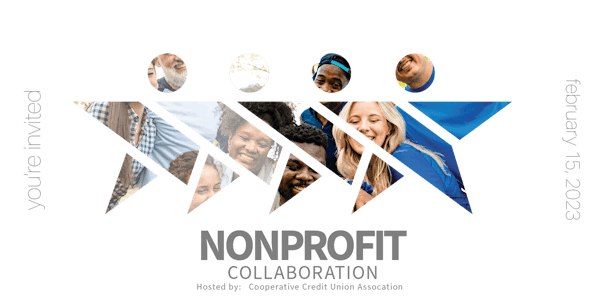 A Home Run for Community Engagement!
Join fellow nonprofit and credit union leaders for networking, collaboration, and celebrating the launch of a new give-back program!
When and where
Location
100 Madison St 100 Madison Street Worcester, MA 01608
About this event
A Home Run for Community Engagement!
A Focus on Give-Back at Polar Park
Cooperative Credit Union Association (CCUA) invites you to dust the snow off home plate and knock it out of the park for our community.
CCUA represents over 170 credit unions in Massachusetts, New Hampshire, Delaware and Rhode Island, and is celebrating the launch of a new community initiative. We CU Care is a program designed to raise even more money for charitable organizations, and strengthen the collaborative message of credit unions. Join us as we bring together leaders of credit unions and nonprofits to network with your peers, discuss opportunities for collaboration, and learn about CCUA's continued dedication to serving the community.
Who: Nonprofit and credit union leaders
What: Light snacks and beverages will follow a short program to learn about We CU Care.
Where: DCU Club at Polar Park - 100 Madison Street, Worcester, MA 01608
______
About the Cooperative Credit Union Association
The Cooperative Credit Union Association is a regional trade organization serving as the voice for nearly 180-member credit unions located in the States of Delaware, Massachusetts, New Hampshire, and Rhode Island. CCUA member credit unions hold combined assets in excess of $73 billion and serve a collective membership base of more than 4.7 million consumers. Last year, CCUA credit unions provided more than $500 million in direct financial benefits to their members and had a combined financial impact on their states surpassing $5 billion.
About NetGiver:
Made possible by the collaborative power of credit unions, NetGiver is the only donation platform built to remove all processing, platform and administrative fees for contributions to 501(c)(3) organizations. No fees to the donor, and no fees to the nonprofit. Credit unions believe that organizations supporting our communities deserve 100% donations, and are committed to supporting even greater impact on every generously given gift.