Description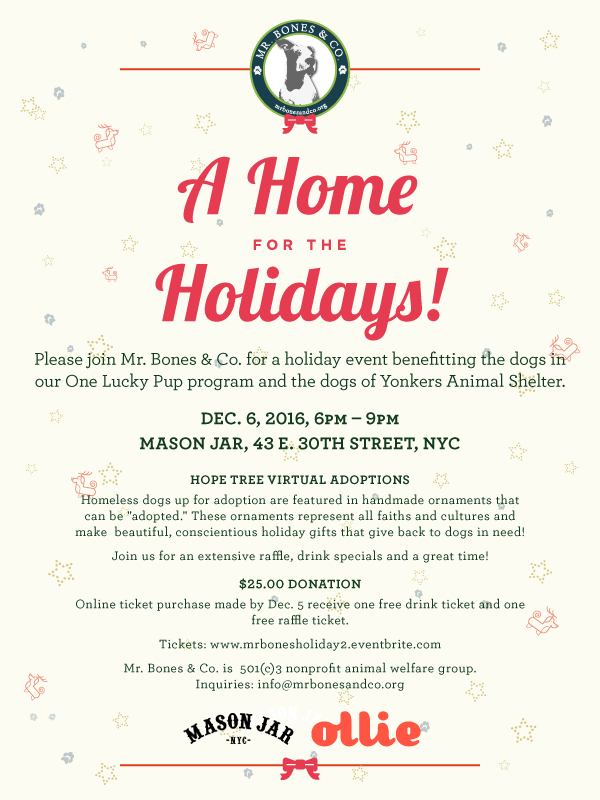 Please join Mr. Bones & Co. for our 3rd annual holiday benefit,
A Home for the Holidays!
This annual fundraiser supports the dogs in our One Lucky Pup program. In the spirit of the community, we include the dogs of Yonkers Animal Shelter in this annual benefit, sharing half of the proceeds we raise with them. The staff and volunteers of YAS do an incredible job advocating for thier dogs and we are honored to work alongside them as we work hard to promote animal welfare and pet adoption.
Tickets are a $25.00 donation - all advance purchases made by Dec. 5 at 11:59PM include one free drink and one free raffle ticket.
Our Hope Tree ornaments represneting all faiths and cultures will be on sale at the event, in addition to a huge raffle with gifts for everyoen on your holiday list! Enjoy drink special and a full kitchen from Mason Jar's deliecious chef!