A Holistic Approach to Coaching Mastery - January 23, 2019

Wednesday, January 23, 2019 from 11:30 AM to 1:00 PM (MST)
Event Details
 A Holistic Approach to Coaching Mastery
Presented by Marianna Lead, MCC
Wednesday, January 23, 2019
11:30 am - 1:00 pm
It's one thing to know the core competencies, it's another to truly understand, interpret, and apply them holistically in your coaching sessions. As an experienced ICF Assessor, Marianna Lead, MCC, has identified holistic techniques that will expand your awareness and raise your coaching skill level. You will learn how a holistic approach defines masterful coaching and the energy it brings. If you are planning to submit your coaching recording for ICF peer review evaluation -- and/or if you want to take your coaching skills to a higher level -- you should definitely plan on registering for this workshop.
You will:
Discover the holistic qualities of the ICF core competencies

Avoid common mistakes that can affect your coaching performance

Holistically address all aspects of WHO your clients are while being in the moment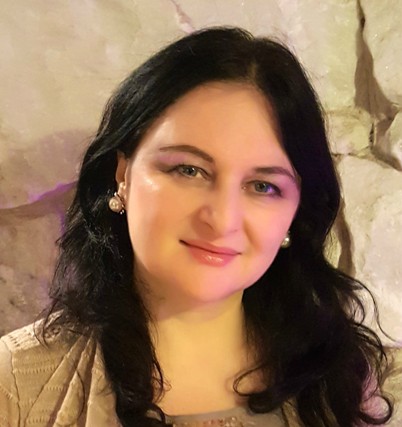 Marianna Lead, MCC, is a Master Certified Coach & Accessor with the International Coach Federation (ICF) and Founder/Executive Director of Goal Imagery® Institute / International School of Coaching Mastery™ — a global provider of ICF-Accredited Holistic Life, Career & Executive Coach Training Programs. Her Institute also offers coaching services of over 500 of its graduates.
Twice-elected President of the award-winning New York City Chapter of ICF, Marianna created a number of innovative courses at New York University and taught coaching skills at NYU's Master's Degree and Coaching Certificate Programs.
Her clients include large corporations (Ernst & Young, American Airlines), entrepreneurs, nonprofits, and U.S. government agencies (FEMA).
As always, this will be a casual, interactive, and informal discussion and moderated information-sharing session to allow coaching professionals from across the state to join in on the learning and connect. Use of both video and voice are encouraged, but joining by phone only is an option as well, depending on your location and internet capability.

Also, be sure to visit Zoom.us if you aren't familiar with the technology to view tutorial videos and learn about your system's requirements. Zoom is very easy to use and works with most PCs, laptops, and mobile devices, and works best with the Zoom app.
Access Details
You will be given access details and a link to any pre-meeting handouts on the Eventbrite confirmation ticket you receive after your online registration.  
Please keep your ticket in a place where you can easily refer to the Zoom link for this meeting. Or copy to your calendar.
Members $15
Non-Members $20
Wednesday, January 23, 2019

11:30 am - 1:00 pm