A History of A.A. & the Military, Jan. 17, 2021, 2 pm EST
Sales Have Ended
Registrations are closed
If the event has not already happened, sign up for the wait list in the event we open up more space for this event. Please join our mailing list by emailing office@steppingstones.org for upcoming event notices.
Sales Have Ended
Registrations are closed
If the event has not already happened, sign up for the wait list in the event we open up more space for this event. Please join our mailing list by emailing office@steppingstones.org for upcoming event notices.
An illustrated presentation on the way AA members accessed & shared AA worldwide, & a look at Bill's service & Lois home front service.
About this Event
Free. Advance registration required.
75-minutes followed by optional 30-minute Q&A.
In English. On Zoom. See registration instructions below.
DESCRIPTION: This illustrated, narrated presentation will be given by Roger W., who has devoted a great deal of his time to researching topics related to A.A. and the military ranging from the way military members accessed and spread A.A. even in combat zones. In addition, Stepping Stones will show rare material from its archives pertaining to Bill W.'s own service during World War I, his attempt to reenlist during World War II, and Lois Wilson's stateside service on the home front during World War I.
REGISTRATION INSTRUCTIONS:
1. CLICK "REGISTER"
2. SELECT "1" REGISTRATION & MAKE OTHER SELECTIONS
3. CLICK BUTTON AT BOTTOM FOR "CHECKOUT" / "REGISTER"
4. FILL IN ALL FIELDS TO MAKE THE "CHECKOUT/REGISTER" BUTTON BECOME RED AND CLICKABLE
5.CHECK EMAIL INBOX & SPAM / JUNK / PROMOTIONS FOLDER FOR CONFIRMATION AND RECEIVE ZOOM LOGIN THE DAY BEFORE EVENT. On event day, follow the Zoom instructions. Make your Zoom presence anonymous if you prefer by changing your name and hiding your video on Zoom.
PLEASE DO NOT SHARE THE ZOOM LOGIN. ENCOURAGE FRIENDS TO REGISTER.
By registering you agree not to copy, record, distribute or publish the material presented and owned by Stepping Stones. For use of material, email info@steppingstones.org for information.
NEED HELP? Email name and phone to office@steppingstones.org
If you have TROUBLE REGISTERING or DID NOT RECEIVE AN EMAIL, check your spam/junk folder then email visit@steppingstones.org for assistance. To ensure email delivery, please add "steppingstones.org" and "eventbrite.com" to your safe senders domain list and address book.
Product Add-Ons to Your Event Registration: If you selected any products with your registration, please note that all sales are final. Shipping may be delayed due to Covid-19 postal and other delays and some packages may ship following the event. Merchandise orders are not registrations, so please be sure to also select "1" registration. If you order any of the merchandise selections with your order, please when applicable indicate size and color. Please note that due to the impacts of Covid-19, shipping and production time may be longer than normal. Products begin to ship following your event date and the lowest available rate.
International Merchandise: To place international merchandise orders, email visit@steppingstones.org or phone 914-232-4822 Tues. through Saturday between 9:30 a.m. and 4:00 p.m. EST. Please do not place international product orders through this site.
The event will not be available for download, so please register to join us live or contact us about a future presentation.
Participants agree NOT TO RECORD, PHOTOGRAPH, OR DISTRIBUTE any part of the event.
Organizer: Stepping Stones, the historic home and archives of Alcoholics Anonymous Cofounder Bill Wilson and Al-Anon Family Groups Cofounder Lois Wilson in Katonah, New York, is a wholly separate, non-profit, tax-exempt organization.
Free but tax-deductible (in the U.S.) contributions are welcomed to support the nonprofit, tax-exempt Stepping Stones Foundation's preservation efforts and operations.
To donate by mail, or phone, use the following:
Address: Stepping Stones Foundation, P.O. Box 452, Bedford Hills, NY 10507
Phone (M-F, 9 a.m.-5 p.m. EST): 914-232-4822
Email: info@steppingstones.org
Supporting Stepping Stones: Donations are welcomed to support Stepping Stones Foundation's work to operate, maintain, and preserve the buildings, grounds, objects, and archives of Bill and Lois. The Stepping Stones Foundation (Federal I.D. #13-3031164) is a tax-exempt 501(c)3 nonprofit Private Operating Foundation that accepts contributions of any amount. Gifts are tax-deductible to the extent provided by U.S. Law. Please make checks payable to "Stepping Stones Foundation." Gifts by mail may be sent to the address below and gifts may be made by phone to 914-232-4822 (Monday - Friday, 9 a.m.-5 p.m. Eastern).
Text and photos on this event website are copyright 2020 Stepping Stones Foundation. Permission is required for further use.
Images: (above) Bill Wilson, form Stepping Stones Archives; (below) Stepping Stones - Historic Home of Bill & Lois Wilson in NY, autumn 2020, the home, historic entrance sign, Bill's writing studio "Wit's End," and the home from the opposite side. Property & copyright Stepping Stones. Permission is required for further use. info@steppingstones.org.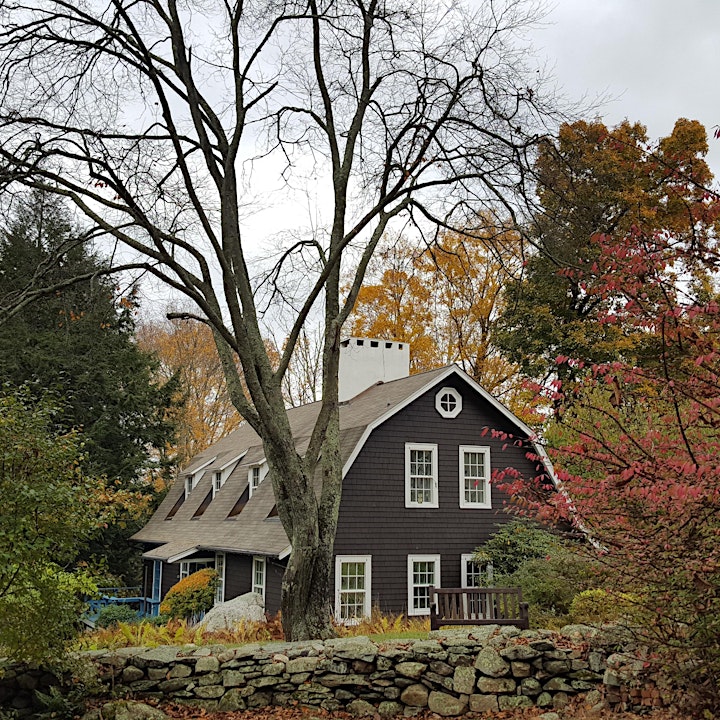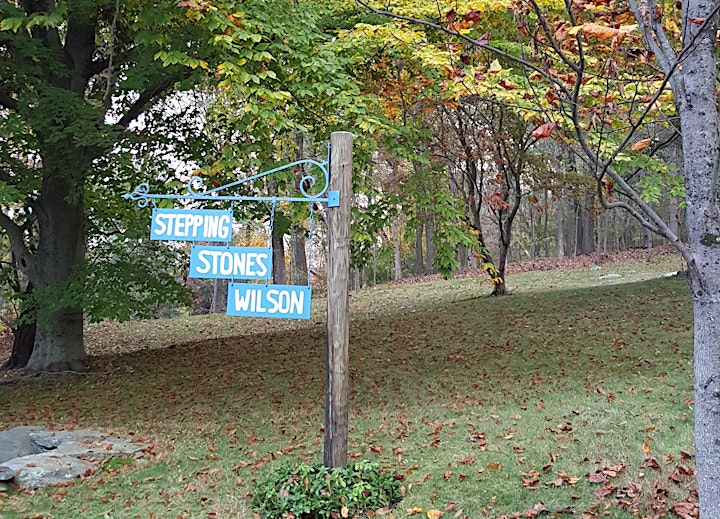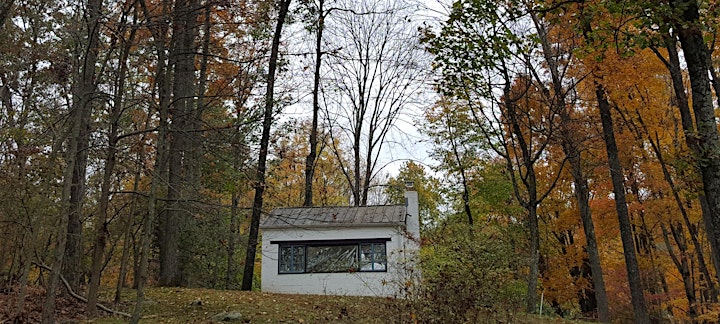 Date and Time
Location
Refund Policy