Actions and Detail Panel
A Hiring Event with the US Fish & Wildlife Service
Thu, December 15, 2016, 10:00 AM – 2:00 PM PST
Event Information
Location
US Fish & Wildlife Service
911 NE 11th Ave.
3rd floor conference room
Portland, OR 97232
Description
The US Fish & Wildlife Service is HIRING ON THE SPOT and job seekers with disabilities are invited!
The US Fish & Wildlife Service is teaming with Incight and Oregon Vocational Rehabilitation for a hiring event! Job seekers with disabilities have the opportunity to apply for specific job openings with the potential of being interviewed and hired on the spot! The US Fish & Wildlife Service will be hiring entry level through advanced positions in Portland and throughout other areas and states; there are over 100 jobs to fill by the first week of January, 2017! The hiring event will begin with a brief welcome and explanation of how the day will run. Recruiters and HR Managers will be present to review your resume and applicable supporting documents, determine your eligibility and offer an interview if qualifications are met. Interview times will be offered throughout the day, so prepare for the possibility of being on-site all day.
JOB OPENINGS: To review the list of job openings in/around Portland, follow this link: Pdx Area Job List
To review the entire list of job openings (including those beyond Portland and Oregon), follow this link: All Areas Job List
NOTE: Jobs in the "400" series require applicants to bring a college transcript to the event.
REGISTER TO PARTICIPATE: The event is free to attend, but please register so we can plan accordingly.

MUST-KNOW EVENT DETAILS:
1. To qualify for on-the-spot hiring, job seekers with disabilities must bring a Schedule A document to the event. The "Schedule A" document is a "proof of disability" letter stating that you have an intellectual, physical or psychiatric disability. You can get this letter from your doctor, a licensed medical professional, a licensed vocational rehabilitation specialist, or any federal, state, or local agency that issues or provides disability benefits.
NOTE: Jobs in the "400" series also require applicants to bring a college transcript to the event.
2. Identification is required to enter all federal buildings. You must bring qualifying picture ID such as a passport, government issued ID, driver's license or state issued ID to be admitted into the building.
3. Absolutely NO weapons may be brought into the building. You will be required to pass through an x-ray and metal detector security screening upon arrival.
4. Once attendees pass through security, they will gather and be escorted as a group to the 3rd floor conference room. Attendees will not be allowed to wander through the building once inside.
5. The event will begin promptly at 10:00am, so please arrive at the building 15-30 minutes early to allow enough time to pass through security.
6. If after the initial screening you qualify for an interview, you may be required to wait on-site for a specified length of time. Feel free to bring water, a snack or lunch, or whatever you may need to be comfortable if a wait is required.
7. To expedite the on-site process and determine if you qualify for a specific job opening prior to the event, you may submit your resume and any required documentation to Brian Lawler at brian_lawler@fws.gov no later than 4:00pm on Dec. 13, 2016. Be sure to specify what job you are applying for. Brian will review your documents to determine qualification, and contact you to set an interview time for Dec.15th, if applicable. (Please do not submit general inquiries to Brian.)
PARKING: Public transportation services this location, so visit trimet.org for options near you. There is limited metered public parking around the building. There are paid parking garages in the area:
* DoubleTree Hotel - 1000 NE Multnomah Street, Portland OR 97232
* City Center Parking - 1201 NE Lloyd Blvd, Portland OR 97232
We are unable to reimburse for transportation and parking costs.
ACCOMMODATIONS: Contact Kim Alejo with Incight at least five days prior to the event to request accommodations: kim@incight.org or (971) 244-0305.
This hiring event is for job seekers with disabilities and their employment support staff.
Please contact Incight if you have any questions about the event. Incight is not part of the US Fish & Wildlife Service, so all questions related to job openings and hiring should be directed to the USFWS the day of the event.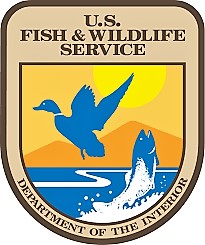 Date and Time
Location
US Fish & Wildlife Service
911 NE 11th Ave.
3rd floor conference room
Portland, OR 97232