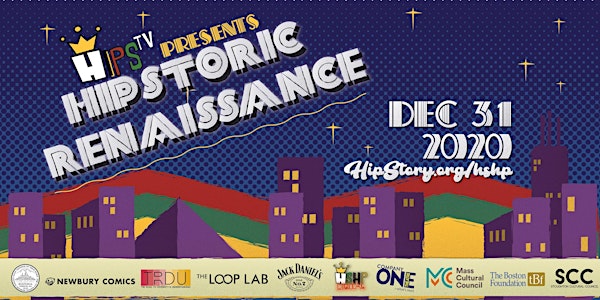 a HipStoric Renaissance - New Year's Eve Celebration
HipStory brings you a digital house party like no other! Help us usher in the new year as we celebrate 5 years of HipStoric moments.
Refund Policy
Contact the organizer to request a refund.
Eventbrite's fee is nonrefundable.
About this event
We are proud to announce HipSTV's presents: a HipStoric Renaissance - our New Year's Eve celebration. Our main event that will be live-streamed on New Year's Eve, Thursday, December 31st, 2020 from 9:00 pm-12:30 am (on New Year's Day).
Stream the event at: www.hipstory.org/hipstv
During our broadcast, you'll see highlights from past shows, interviews with HipStory family, and live performances from Forte, Oompa, and Cliff Notez! We're grateful for this community and want to celebrate this moment with you.
We will be kicking off our HipStoric Renaissance with one week of memorable HipStory shows, films, and performances. Just like our in-person House Parties, a HipStoric Renaissance is "Pay-What-You-Can" price, so get your ticket for an amazing event. This is our time to honor what we've created together, so get your champagne glass ready and throw on your crown for a HipStoric Renaissance!
Broadcast Schedule
Sunday - December 27th 6pm - HipStory Movie Night
Monday - December 28th 12pm - HSHP Digital & HipStoryEDU
Tuesday - December 29th 6pm - HipStory Movie Night
Wednesday - December 30th 12pm - HSHP Digital & HipStoryEDU
Thursday - December 31st 9pm - a HipStoric Renaissance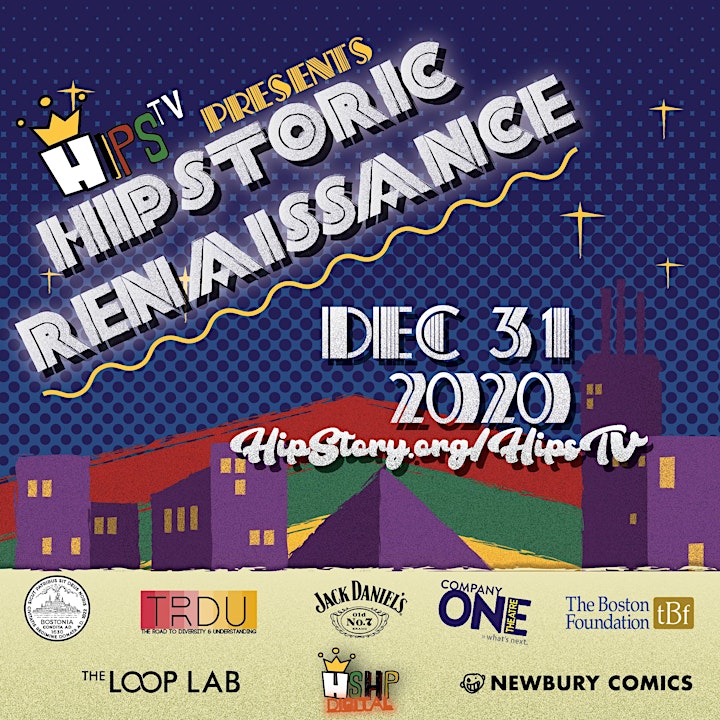 Just like our in-person House Parties, a HipStoric Renaissance is "Pay-What-You-Can"....But! You already know we had to do something special for this celebration.
For this event only, we're raffling off some really exciting raffle prizes, courtesy of Newbury Comics and Jack Daniel's
To be included in the raffle, head over to the $25 ticket option, and sign up for our newsletter! We'll be announcing 9 lucky winners LIVE on the stream, so don't miss out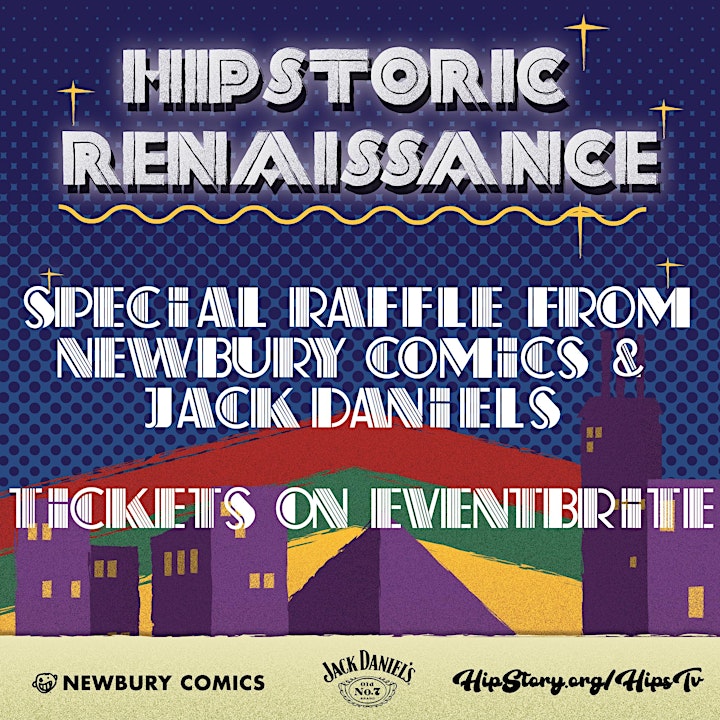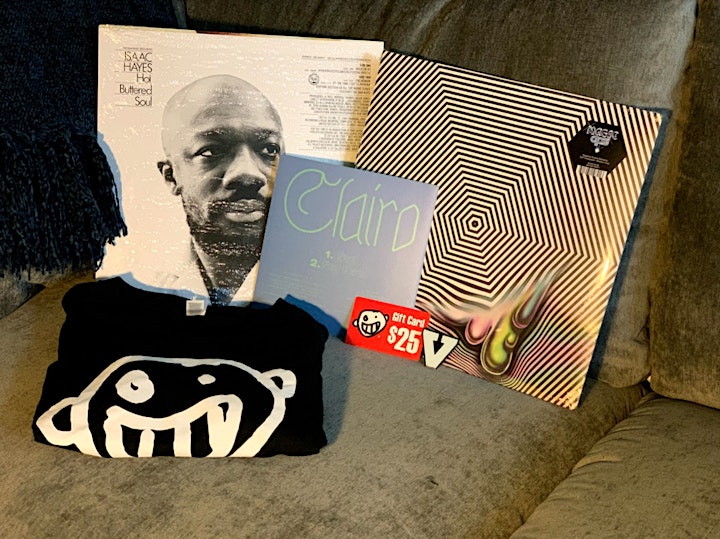 Our mission is to redefine the future of hip-hop by using our platform to uplift black voices around our city with our events HipStory House Party Series, Late Night at the MFA, Boston Answering, and more. We are continuing the work we love through our newest online event - HipStory House Party Digital! HipStory strives to use our platform to fight injustice and destroy the racism that rusts our beautiful city of Boston. HipStory House Party has been a place where artists can show the city that they deserve a space here. If you've been wondering how you can help dismantle white supremacy and support black artists, this is it.
Additional donation options are Venmo: @HipStory, Paypal: paypal.me/hipstory and CashApp: $hipstory.
This event is made possible by the City of Boston's Transformative Public Art Grant, the Boston Foundation, and our Community Partners Company One, the Loop Lab, Jack Daniel's, Newbury Comics, Stoughton Cultural Council via Mass Cultural Council, and the Road to Diversity & Understanding.