Description
A roundtable discussion and problem-solving session for parents of kids, teens and young adults with Autism Spectrum Disorder.
Share your challenges, learn effective strategies and gain comfort from the common experiences of moms and dads like you.
On May 16 we welcome Stephanie Martin, President of College Living Experience (CLE), to join in the discussion. CLE is a multi-state program dedicated to providing support services for students with challenges to go to college or transition into a post-secondary setting.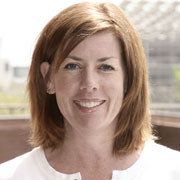 Stephanie has more than 20 years of experience in the field of special education. She began as a teacher in 1991, and transitioned into providing educational and behavior support for students and their families in 1997. In 2008, Stephanie moved into her current role as President of CLE. She lives in Nashville, Tennessee, with her family.
Best of all, leave with the feeling that there's hope, there's help and you're not alone.
To reserve your seat at the table, register here. It's free.