Location
Whitley Center, Oblate Campus
285 Oblate Drive
San Antonio, TX 78216
Description
The event has concluded but YOU can still make a difference. Please consider a donation of any size and help Bernessa today. Our benefit concer was a success but we are still short of our goal to cover medical and related living expenses. As well as created grants for other cancer patients in need.

:: Any amount counts, make a donation [ HERE ] today!

Thank you for stopping by... Our humble effort will not only make a difference in Bernessa's life, but also hopes to raise enough funding to create six $500 grants for other cancer patients with the ThriveWell foundation. We also hope this is the first step for the Bernessa Life & Healing Fund. And create noise and action on behalf of Ovarian cancer patients, survivors and families.
Bernessa Jakle is my sister-in-law and friend. She is courageously battling ovarian cancer, and inspiring others to fight a disease often unnoticed and diagnosed too late for many women. An artist in her own right, Bernessa is loved by family and friends. Her colorful and passionate approach to life has healing powers, and her wonderful strong spirit has touched our lives.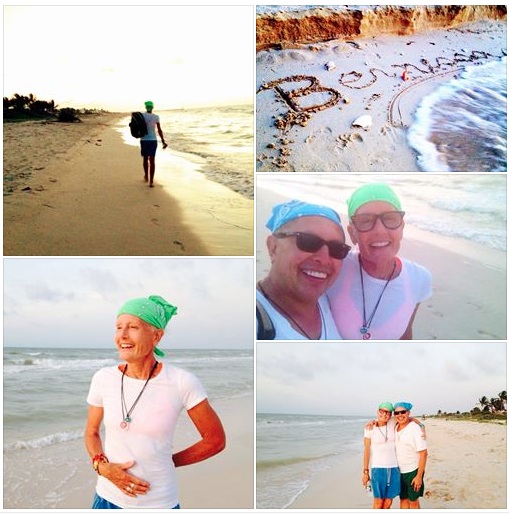 My brother, Patricio Espinoza, is married to Bernessa and is fighting along her side every step of the way. As a journalist having worked for Telemundo, Univision, KENS5 and News4-WOAI, Patricio is known for his community journalism reports, and loved by many in San Antonio. Together Bernessa and Patricio have produced several award winning stories making a difference in the lives of many. They now need our help.
Understanding the strain this disease and related medical expenses have put on this couple, a group of friends has come together to make a difference. "Team Bernessa" is made up of an eclectic group of individuals, including jazz vocalist Ken Slavin, who offered up his time and talents to give Bernessa "A Healing Serenade" on May 17 accompanied by friends, family, and community members who want to help, and see Ovarian cancer wiped out!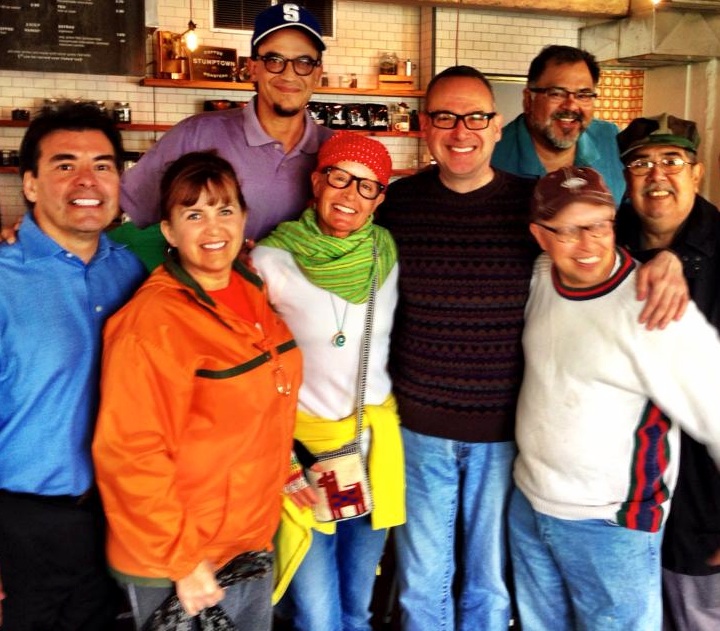 Our goal is to raise $25,000 to offset medical and other out-of-pocket living expenses not covered by insurance. Once the fundraising goal is met, $3,000 will be given to the Thrivewell Cancer Foundation (Thrivewell.org) on behalf of Bernessa and Patricio, to raise awareness of Ovarian cancer. The funds will be used by Thrivewell to help other families with expenses as they also battle Ovarian cancer.
Please join us! You CAN MAKE A DIFFERENCE while enjoying a special, cabaret-style concert by the wonderfully talented Ken Slavin (KenSlavin.com). It promises to be a magical evening!
Doors will open at 6 p.m. with a cash bar, courtesy of Joey Villarreal, owner of Joey's on St. Mary's Street and the Blue Star Brewing Company. Joey will be bartending himself and 100% of the alcohol sales will go to Bernessa's healing fund.
** If you don't live in San Antonio and are not able to attend, you can still help. Please buy a ticket and we will coordinate to invite an ovarian cancer patient or survivor to the concert on your behalf. PLEASE EMAIL: pablonuz @ gmail.com or call 916-708-2373 to let us know you purchase a ticket or a table and would like a Cancer patient to take your place

Helpful links: