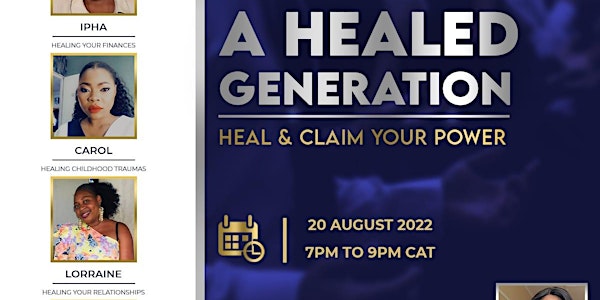 A Healed Generation: Heal & Claim Your Power
Let us heal our generation and unlock our true potential and start making a positive change in our lives today.
About this event
We want to help you unleash the power within yourself. Uncover the drive inside of you so that it can take flight and allow your personality to bloom fully. This is what we do here every day because, at our core, we want people to feel happy and enjoy life with limitless opportunities and endless fulfillment.
Topics and discussions to look forward to
1. Healing your finances
2. Healing your childhood trauma
3. Healing your relationships
4. The process of Healing: How do you know that you are healing