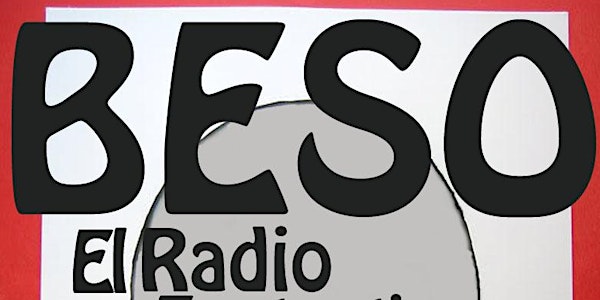 A Gypsy Holiday Bash with Beso @ GAMH w/ El Radio Fantastique & The Crux
When and where
Location
Great American Music Hall 859 O'Farrell Street San Francisco, CA 94109
Description
Door 7pm / Show 8pm
Beso's music takes the simmering mystery and romance of gypsy swing and ignites it with intense, hard driving acoustic rock. The result is a virtuosic statement steeped in tradition but injected with arresting modern sensibility. A sizzling brew of infectiously danceable rhythms carried by charged vocals, inspired lyrics and stunning solos. The lifeblood of gypsy jazz, the rhythm guitar strumming technique called "la pompe", permeates the texture of the quintet's original songs and is the foundation upon which their brilliant guitars, violin, upright bass, and drums dialogue. Beso captivates audiences internationally with their fervor inducing repertoire, fluidly interweaving English and Spanish performances to create a dynamic audio tapestry that both conjures the charisma of classic gypsy swing and pioneers a new genre.
Beso's pyrotechnic gypsy rock has set many a stage ablaze, having energized hundreds of crowds at festivals and venues such as: Outside Lands Music Festival, Oregon Country Fair, SXSW, Russian River Jazz & Blues Festival, Symbiosis, Whole Earth Festival, Slim's SF, The Great American Music Hall, and countless clubs and events. Whether the setting is large or intimate, the electrifying passion of Beso shines through in their rave garnering performances.
TICKET INFORMATION
• Great American Music Hall is an ALL-AGES (6+) venue.
• No refunds or exchanges are permitted.
• NEVER buy third party tickets (Craigslist, StubHub, etc.) for over face value. Scalped tickets may not be honored.
• Once you purchase, you will receive an order confirmation email from Eventbrite on behalf of Slim's Presents.
• IMPORTANT: If you do not see your order confirmation in your inbox, make sure to check your junk/spam folder. If you still do not see your order confirmation, click here to access the Eventbrite help center.
• If you are having any other technical ticketing-related issues with your order, click here to contact Eventbrite. For general show info, click here.