Description
A Guide to Growing Your Business with
Shivani Sopory, KPMG
Innovation and startups help drive a nation's economy forward as a key engine of economic growth. Thanks to the lean start-up process and technology
advances, entrepreneurs are scaling companies to sizeable revenues with smaller teams and less cash than just a few years ago. The cycle of innovation is speeding up, and talented entrepreneurs are ready to take over and invent the next disruptive technologies.

At KPMG LLP (KPMG), we understand the importance of entrepreneurs working to transform new ideas into thriving companies. Founders face considerable challenges as they work to bring new ideas to the marketplace while taking incremental leadership responsibilities. Raising capital, finding talent, acquiring customers, complying with regulatory requirements, and other management initiatives take time and are important to maximize business success. We are delighted to share highlights from our experience in this guide including operational, financial, tax and accounting matters, and other business considerations.
OUR SPEAKER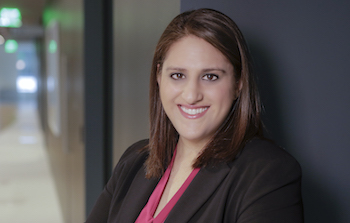 Shivani Sopory, Audit Managing Director, Technology, KPMG
Shivani is an Audit Managing Director in KPMG's Bay Area Technology, Media and Telecommunications (TMT) practice, specializing in emerging growth companies. She has approximately 11 years of experience providing financial statement audit, integrated audit, and compliance services. Over the past 11 years, Shivani has experience in performing and leading effective and efficient audit procedures over the financial statements of SAAS companies, hardware and software clients, and service organizations, specifically in the VC-backed client space. This experience also includes IPO readiness work on pre-IPO clients and S-1 filing experience. She has also trained and professionally developed the staff on VC-backed engagements throughout the Bay Area.